CiviCRM 4.4.alpha3 was released today, and there's a shiny new beta release of Webform-CiviCRM-Integration 4 to go with it. Here's what's new in Webform-Integration land:
Contact Labels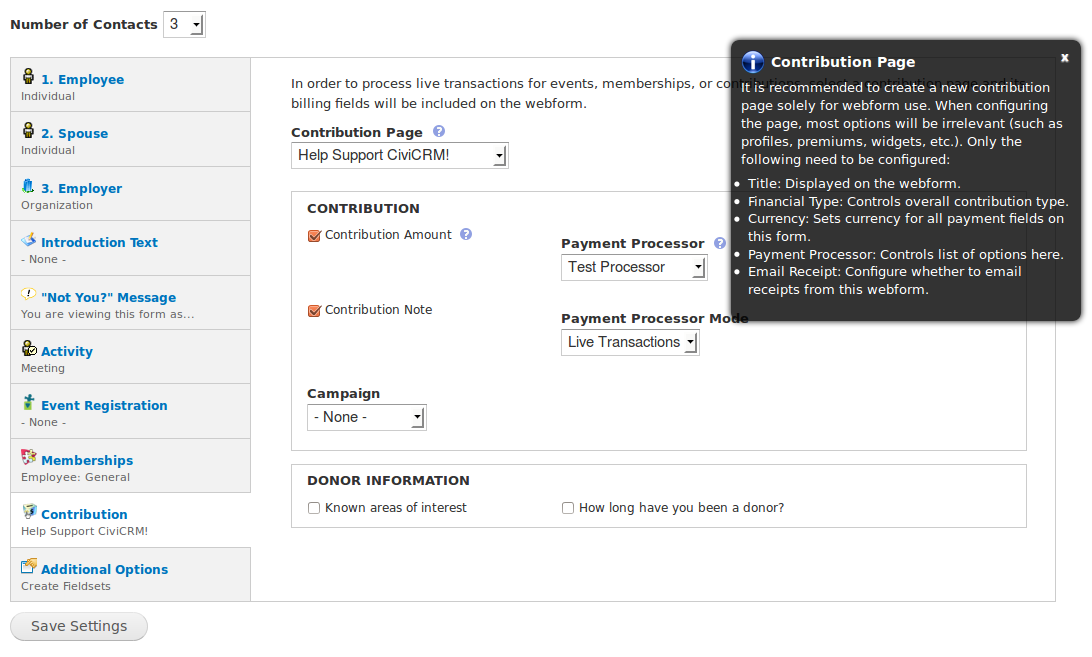 It's awesome that unlike profile forms, Webforms allow you to put more than one contact on the form. But after you've got a dozen or so, you start lose track of "what they heck are they all for?" This handy feature lets you give them more descriptive labels than "Contact 1" and "Contact 12."
Memberships
Finally you can add and renew memberships via Webforms. This allows your users to sign up, renew, or upgrade their membership(s) as well as those of their spouse,...
Read more
The second alpha release of CiviCRM 4.4 is now available for downloading AND you can try it out on the 4.4 sandbox site!
We Need You to Try it Out!
Excited to try the new features in this release? Please do! Great software requires great testers, and you can help. You don't need to be super technical to participate in this way, but your participation will make a huge difference.
Download it and either do a fresh install or (better yet) upgrade a test copy of your existing database. Note that this is alpha software and should not be used on production servers.
Try to break it! Do all the things you normally do with CiviCRM, try out as much as you can think of.
If anything doesn't seem right, please let us know on the ...
Read more
Filed under
v4.6, v4.5, v4.4, v4.3, v4.2, v4.1, v3.4 and v4.0, v3.3, v3.2, v3.1, Release, Security Releases
Recently I was asked to compile a list of all CiviCRM releases since 3.1.0, identifying which were security releases so that we could make sure clients' sites were secure. The organization I work for (Freeform Solutions) is focused on doing sites for other non-profit organizations, many of whom are still running older versions of CiviCRM due to budgetary or other constraints, so we wanted to be sure that no one was running a version known to contain security vulnerabilities. Since this seemed like the sort of resource that might be useful to other CiviCRM users, I'm sharing it here.
Of course, the simplest approach is probably just making sure any given client is running the latest release of their particular CiviCRM version (4.3.x, 4.2.x, etc.). But this isn't always reliable (as pointed out by Herb in a comment below), because security fixes are not always applied to older versions (currently, versions prior to 4.2 are not being updated...
Read more