This simple extension adds an icon on the Drupal recent items block.
Clicking on this icon clears the items, leaving only the logged in users record.
https://civicrm.org/extensions/millertech-clear-recent-items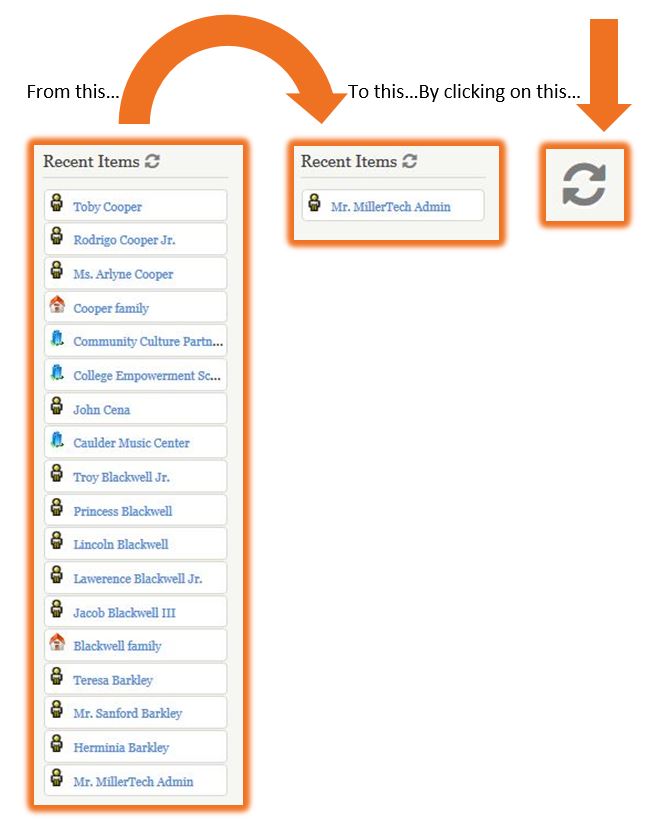 Greetings, CiviCRM community!
RELEASE NOTES:
Big thanks to Andrew Hunt from AGH Strategies for putting up together release notes for this version. 
The release notes for 5.0.0 can be accessed
here
.
SPECIAL THANKS:
Complete list of 5.0 contributors (it's a huge team!) can be found...
Read more