GROWING AND SUSTAINING RELATIONSHIPS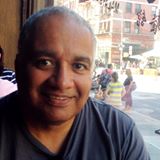 Progressive Technology Project
helps us get better at using civicrm in order to support organizing for social change
GROWING AND SUSTAINING RELATIONSHIPS

Chandra Sekhar Putchakayala
Organization using CiviCRM
1. To maintain a track of all the workshops conducted till date, who attended the program, who funded the program etc.,
2. To regularly keep in touch with all key stakeholders
GROWING AND SUSTAINING RELATIONSHIPS

Kevin Goldberg
Administrator, Implementor, Developer
We chose CiviCRM because of its relationship to Drupal and its solid platform. We use the community for its resources and support in installing, moving, configuring, and customizing the application.
GROWING AND SUSTAINING RELATIONSHIPS

We help organizations with their CiviCRM Projects. From Business consultancy to custom CiviCRM development.
GROWING AND SUSTAINING RELATIONSHIPS

Leyla Alieva
Implementor, Service Provider, Administrator, Consultant, End-user
I run the CiviSMTP Service that provides an easy and reliable way to send your newsletters using CiviCRM on Drupal/Joomla/WordPress platforms.
GROWING AND SUSTAINING RELATIONSHIPS

I continue to choose CiviCRM because it is open source and geared toward non-profit organizations. It meets both my CRM and advocacy functionality needs, without forcing forcing me to synch two different systems. And it does not force my non-profit users to think in sales terms (leads, opportunities, etc.). I find the CiviCRM community knowledgeable and responsive, and I like being part of a development community where its members want to share information.
GROWING AND SUSTAINING RELATIONSHIPS

Concordia Welfare & Education Foundation
CWEF is deploying CiviCRM on Wordpress to build and manage a database of our staff, volunteer, recipient, donor and partner contacts.
GROWING AND SUSTAINING RELATIONSHIPS

Dalibor Dokmanović
Administrator, Implementator, Developer, Translator
I don't know what to say here, honestly
Managing data of party members and everything else related to political party. I've chosen CiviCRM because it is Open Source, it has many features and modules, it can be customized, it can be installed on any kind of servers or OSs, and it's powered by 3 major CMS systems. Yep, translation and localization were a major factor.
GROWING AND SUSTAINING RELATIONSHIPS

National Democratic Institute (NDI)
The CiviCRM community has allowed the NDItech team to support civic groups organize, connect government with constituents, manage election data, and foster civic debate around the world.
GROWING AND SUSTAINING RELATIONSHIPS

We're charity website developers who are big fans of CiviCRM; it's a fantastic system with loads of flexibility and powerful reporting. We've helped lots of charities develop CiviCRM solutions, building them towards their workflows and letting them get on with what they do best!