GROWING AND SUSTAINING RELATIONSHIPS

National Democratic Institute (NDI)
The CiviCRM community has allowed the NDItech team to support civic groups organize, connect government with constituents, manage election data, and foster civic debate around the world.
GROWING AND SUSTAINING RELATIONSHIPS

Kelley Curry
Administrator, Implementor, Would-Be Developer
Neighborhood Parents for the Hurley School
It's open source, affordable for a small, volunteer-run non-profit, integrates with Drupal, and has an active community.
GROWING AND SUSTAINING RELATIONSHIPS
Nathan Porter
Product Evangelist, Implementor
CiviCRM provides a great solution for our Non-Profit customers. And as a big proponent of software with no per user fees, no recurring subscription costs, and an open eco-system, I absolutely love what CiviCRM offers for our customers.
GROWING AND SUSTAINING RELATIONSHIPS

Simon West
End-user, Administrator, Implementor
We feel there are too many obstacles facing not-for-profits (NFPs) considering commercial CRM offerings, including many of those that are charity oriented. From licensing models which restrict the fluid expansion of an organisation's user base (why should you be punished with higher costs for being successful?), to support from commercial companies being inherently tied to one supplier; a NFP would benefit from the option to 'shop around' for those most appropriate, e.g. based on: proximity and availability on-site, cost, experience, value added services... They also often lack the capacity for charity relevant workflows, necessitating either customisations, complicated and inefficient workarounds or an en-masse call for new functionality, as individual charities do not appear to carry the weight required to influence subtle NFP-only changes to market leading software, without large expense.
On the flip side, CiviCRM is completely free and open-source, carrying with it a friendly, hard-working and enthusiastic community of developers and implementers, constantly listening to the users' needs and sculpting future releases to the requirements of NFP organisations. This is exciting!
GROWING AND SUSTAINING RELATIONSHIPS

GROWING AND SUSTAINING RELATIONSHIPS

CiviCRM is a cost-effective CRM made especially for nonprofits. Since the purpose of Drishtant is to help nonprofits to leverage technology for deeper social impact, we offer a hosted version of CiviCRM as a great way to manage relationships.
GROWING AND SUSTAINING RELATIONSHIPS

Vish Ramakonar
Consultant, Implementor, Trainer
CiviCRM is probably the best CRM system I have seen on the market for non profits.
It has all the features our clients need - most of them straight out of the box. There is also a wealth of knowledge on the community forums and many plugins created by the Drupal community.
We would recommend CiviCRM as our first choice to our clients in the non profit sector who are looking for a CRM solution.
GROWING AND SUSTAINING RELATIONSHIPS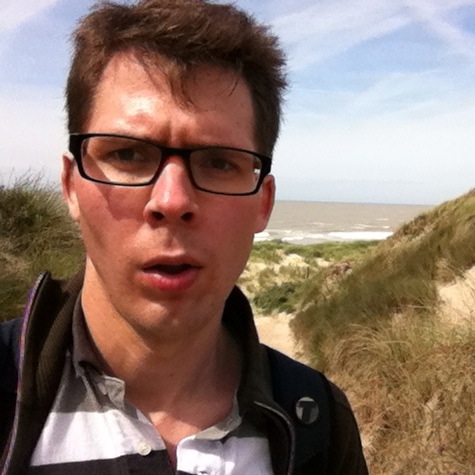 Professionals in Humanitarian Assistance and Protection (PHAP)
As a small and dynamic organization, the power combined with flexibility that CiviCRM offers us was crucial for our choice in choosing to use it. With my organization having used CiviCRM for more than three years and myself for around two, we try to give back to the community in whatever small ways we can - since an active community is so important to ensure the further development of this great product.
GROWING AND SUSTAINING RELATIONSHIPS

WEB ACCESS INDIA PVT. LTD.
Its great to work on a project that has a profound impact on non profits. I am very excited about the work we do on CiviCRM which involves building on each other's ideas to create best of breed solutions for non profits. The fact that CiviCRM is an open source project with an amazing community and dedicated developers is an icing on the cake.
GROWING AND SUSTAINING RELATIONSHIPS

We build Drupal websites for charities and non-profits. It is often useful for these websites to be integrated with a CRM, and CiviCRM seems the obvious choice.