GROWING AND SUSTAINING RELATIONSHIPS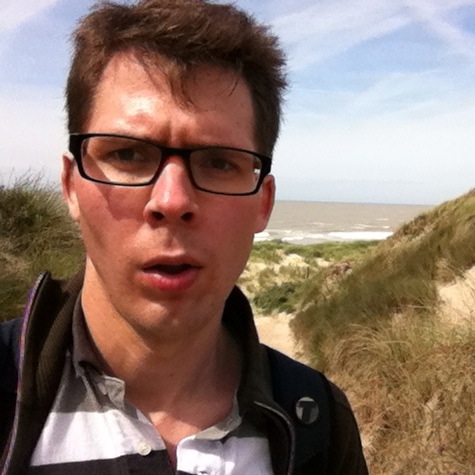 Professionals in Humanitarian Assistance and Protection (PHAP)
As a small and dynamic organization, the power combined with flexibility that CiviCRM offers us was crucial for our choice in choosing to use it. With my organization having used CiviCRM for more than three years and myself for around two, we try to give back to the community in whatever small ways we can - since an active community is so important to ensure the further development of this great product.
GROWING AND SUSTAINING RELATIONSHIPS
Sean Madsen
Implementor, Administrator, End-user
Fundraising, event registration, program participation, volunteer management, grant tracking, bulk mailing
GROWING AND SUSTAINING RELATIONSHIPS
Guy Iaccarino
Consultant, Implementor, Trainer, End User
Greenleaf Advancement provides hosting, implementations, training, and support for CiviCRM. We take great pride in our role in helping nonprofits advance their mission. Combining our passions for fundraising and technology, we are focused on helping organizations use CiviCRM to connect with their supporters and improve their fundraising results. Doing this as part of a vibrant open source community is in keeping with our belief that success overall only matters if we don't leave others behind.
GROWING AND SUSTAINING RELATIONSHIPS

CiviCRM helps my organization fundraise for an affirming space for LGBTQQA youth. We hope to open a drop-in center in the Atlanta area.
GROWING AND SUSTAINING RELATIONSHIPS

Jane Hanley
trainer, implementor, administrator
We help nonprofits make the best use of their data to further their mission.
GROWING AND SUSTAINING RELATIONSHIPS

Kelley Curry
Administrator, Implementor, Would-Be Developer
Neighborhood Parents for the Hurley School
It's open source, affordable for a small, volunteer-run non-profit, integrates with Drupal, and has an active community.
GROWING AND SUSTAINING RELATIONSHIPS

They provide us a way to manage Non-Profit Donors
GROWING AND SUSTAINING RELATIONSHIPS

CiviCRM is a viable alternative for small and medium-sized non-profits.
GROWING AND SUSTAINING RELATIONSHIPS

I'm quite impressed with the responsiveness of the CiviCRM community, both from the core developers and many experienced users who have quickly provided answers and ideas in areas where I just needed that extra insight, or where we needed to do something totally new. After several years working with open source software, I'm finding the CiviCRM community to be the most responsive and helpful I've seen.
We make CiviCRM one of our primary offerings because it just provides so much right out of the box that our clients need, without a line of custom code. And when we need to extend it for the clients' unique needs, the APIs and programming hooks let us add in features that would be impossible in some other systems. This means we can provide great value to our clients with quick turnaround times and reasonable budgets, which is great for our clients and for us.
GROWING AND SUSTAINING RELATIONSHIPS
Erik Brouwer
Implementor, Dutch Translation
PUM, Socialistische Partij, EPSU, CiviCooP
The CiviCRM community provides knowledge, skills and development. It enables me to help where I can, such as with translations. CiviCRM is an amazing piece of software and in combination with Drupal provides great possiblities.
GROWING AND SUSTAINING RELATIONSHIPS

Still thinking of a deep deep quote. Basically:
It is super important for non-profits, advocacy and related groups to take charge of their destiny. Having control of your data is a good start. The crowd-sourced nature of an open source project in so in line with the co-operation and principles of most non-profits
CiviCRM is a project that strives to make the above possible. It is FREE as in kittens.