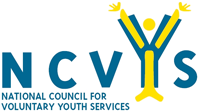 A new membership system and Drupal website for NCVYS
National Council for Voluntary Youth Services (NCVYS) – England
N1 6DZ
London
United Kingdom
GB
Established in 1936, the National Council for Voluntary Youth Services (England) is a diverse and growing network of over 260 national organisations and regional and local networks that work with and for young people. NCVYS is the only national independent body that represents voluntary and community youth organisations in England. Through the work they do, they help organisations to build their capacity to deliver quality youth work.
Functionality
NCVYS is a membership organisation and they needed the basic functionality provided by CiviMembership. This included public online registration and automated renewals. For an example see the NCVYS Membership signup form - http://www.ncvys.org.uk/civicrm/contribute/transact?reset=1&id=1.
As a secondary function they also give their members a login so they can access member only content. The member only content is restricted Drupal content and there is a member only menu. When a member logs in the system uses the CiviMemberRoleSync function to check whether the person logging in is a paid up/current member. Other membership features are;
- Membership by relationship - the employees of a member organisation can also login to access member content
- Member only Newsletter content - the NCYS email newsletters contain links to member only/restricted content 
Background
NCVYS already used a number of systems to provide their services and communicate with members. This included the use of a legacy membership system, website forms, Mailchimp and other online tools. Using mutiple systems meant the organisation's administration wasn't coherent and was very inefficient. NCVYS staff spent a lot of time shuffling bits of paper and it wasn't that easy to see the big picture. The membership team also ran separate systems with the finance department which caused further confusion and disruption to membership administration.
NCVYS decided that they needed to transform their online presence. After some research they decided that a modern and responsive Drupal website alongside a CiviCRM system would enable them to move forward. 
Challenges
The biggest challenge was coping with the project scale. NCVYS needed a new website design, system setup, training, data transfer and consultation all within a limited/fixed budget. Careful planning at the beginning of the project meant that a strict project timescale was put in place. This allowed all parties to fully understand their roles, responsibilities and mitigated the risk of project creep. A significant part of the project work was actually done in-house with guidance from the contractor. 
Developed by
Northbridge Digital Ltd is a digital agency based in the North of England.
Working with a variety of clients we specialise in delivering CRM (Customer Relationship Management) systems and modern websites to the not-for-profit/voluntary and community sector. We understand the demands placed upon organisations and deliver cost effective solutions that are tailored to need.
http://northbridgedigital.co.uk/
Why did this project use CiviCRM?
As their budget was very restricted they looked at some low- and no-cost options, including creating an Access database in-house. In terms of CRM systems they already knew of CiviCRM but also looked at bespoke systems. In terms of bespoke systems they decided there was a risk of inflexibility and possible extra cost.