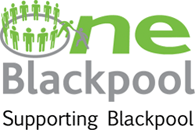 Using CiviCRM and Drupal to provide a range of complex information & member services
One Blackpool
Princess Alexandra Home
Bosworth Place
FY4 1SH
Blackpool
United Kingdom
GB
One Blackpool is a cooperative organisation whose aim is to encourage, develop and grow a strong, vibrant and sustainable voluntary, community, faith and social enterprise sector in Blackpool. To this end their members include voluntary, community, faith, social enterprise, public sector bodies including local authorities and housing associations and private sector businesses.
The website allows One Blackpool to provide a large number of public information base services which are all centrally controlled using multiple Drupal content types and CiviCRM contact data. In addition One Blackpool runs a paid membership scheme. Members can join/renew online and their organisation information is automatically added to a number of the public directories. Members are also automatically provided with a site login. Once logged in they can then edit their information and access a range of member only content. They can also share documents with other members.
Functionality
The key functionality for this project was the ability to collect extensive membership data. This data then feeds a number of public information directories.
Background
The project purpose was to produce a modern/visually attractive website for One Blackpool that would tempt new members and provide a range of information services in a clear manner.
Challenges
The biggest challenge facing the implementation was incorporating the large range of client requirements into a clear site structure. One Blackpool is a new service with no past history. They had done extensive work with their audience to understand what services they could provide that would have the most benefit to the local public and their members. The list of services they wanted to provide was detailed and covered a number of different areas. As the implementing organisation Northbridge Digital worked with One Blackpool to provide a data structure that would enable easy data collection (e.g. http://oneblackpool.coop/civicrm/contribute/transact?reset=1&id=4), a sensible payment structure for members and excellent data analysis.
Developed by
Northbridge Digital Ltd is a digital agency based in the North of England.
Working with a variety of clients we specialise in delivering CRM (Customer Relationship Management) systems and modern websites to the not-for-profit/voluntary and community sector. We understand the demands placed upon organisations and deliver cost effective solutions that are tailored to need.
http://www.northbridgedigital.co.uk/
Why did this project use CiviCRM?
One Blackpool staff had taken advice from a number of parties before the project started. They had evaluated some existing systems but quickly came to the conclusion that a Drupal/CiviCRM software combination was the best way to go for them. They needed a solution that was going to provide a modern/attractive website that was fully integrated with a CRM and they wanted to use open source software.