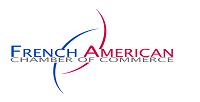 A CRM for a Chamber of Commerce
Rocky Mountain French American Chamber of Commerce
In
80204
Denver
,
CO
United States
Colorado US
Improve and automate day-to-day operations such as membership, event and financial management, streamline communications, collaborate more efficiently with staff, volunteers, and members.
The Colorado chapter of the French American Chamber of Commerce network (RMFACC) is a membership based organization that manages approximately 200 members and twelve events per year including two major fundraisings. The organization is run by a small team of three employees based in different locations and a board of directors.
Before implementing CiviCRM, the whole organization was managed using multiple software (excel files, emailing software, CMS) with no comprehensive control of the Chamber's operations and frequent inconsistencies due to multiple data entry.
Cividesk provided a complete turnkey solution delivered in the 'Software as a Service' business model, including consulting, software development, training, hosting and on-going maintenance and support.
Functionality
The online membership directory is now synchronized with the member database, eliminating the duplication of data entry. The membership and event management processes are automated (membership renewal reminders, online membership and event registration, automated email messages before and after events).
Background
To improve and automate memberships management
To improve membership retention and recruitment of new members
To improve and automate communications with members and targeted prospective members
To reduce the time needed to update the membership database and online directory
To improve and automate event management
To provide reporting on the Chamber's activities and revenues
To enable collaboration and document sharing between the staff and the board
Challenges
The Chamber has a very limited budget, and no in-house technical skills. Finding the time to collect, organize and cleanse the data to import in CiviCRM. Custom developments needed to synchronize the member database between CiviCRM and their online directory on the external website (Typo3 based).
Developed by
The Cividesk team worked closely with the RMFACC team.
Virginie Ganivet, Principal
Nicolas Ganivet, Technical Director
Sunil Pawar, CiviCRM developer
"A CRM for a Chamber of Commerce"
Omar Soubra, President
Why did this project use CiviCRM?
Cividesk implemented a complete solution assembled out of open source or low cost components: CiviCRM hosted on a Cloud Server and GoogleApps. Cividesk developed the integration between CiviCRM and their website, the synchronization between CiviCRM and Google Contacts and single sign-on between CiviCRM and Google Apps.
The whole solution is delivered as an affordable monthly service including ongoing technical support, mentoring and training, maintenance, backups, software updates. The users know they always have someone available to answer their questions or provide assistance.
CiviCRM was chosen because it is fully customizable, specifically designed for nonprofits, powerful and cost effective.
To learn more about this project or other CiviCRM solutions, please visit Cividesk.