NEWS
There's a new CiviCRM book out! The CiviCRM Cookbook covers a wide range of CiviCRM core and component topics with practical in depth recipes with accompanying screenshots.

The book begins with recipes that help you save time and effort. These are followed by recipes for organizing data better, including working with
profiles. The book covers all aspects of CiviCRM including managing communication with contacts, managing events effectively, and integration with Drupal. There are detailed sections on all components, and a few pointers to get you started developing with CiviCRM.
From the foreword by Dave Greenberg, CiviCRM core team:"This "cookbook" is well suited to bridge the gap between nontechnical end-users and software engineers. Whether you are a volunteer, in-house staff person, or a consultant – I'm confident it will provide you with ideas for using CiviCRM more effectively."
Read Tony Horrocks, the author's blog post here
The first ten people to submit a new case study or share a success story on the CiviCRM.org blog, will win a free electronic copy of the CiviCRM Cookbook!!
| | |
| --- | --- |
| The CiviCRM Starter Kit is a Drupal-and-CiviCRM-in-one bundle which makes downloading and installing a fairly standard instance of Drupal and Civi straightforward. It includes a sensible selection of modules and extensions to get you going. | |
The package can be installed on your choice of hosting, or on dedicated hosts like Pantheon and the documentation and support is good thanks to its champion, Kevin Reynen. Kevin has great vision for making it simpler for small organizations to get started with the powerful engagement tool that is CiviCRM.
John Derry has built a fantastic demo site using CiviCRM Starter Kit with the demo data created during the CiviCRM Install and a just a few additional modules.
See the demo site here
Read more about the starter kit, and a fantastic hosting solution here
User-focused Webinars on Google hangouts
Introduction to CiviCRM Mini-series is a new experiment. We want to provide more forums for new users to meet and learn from other members in the community. The topic for each bi-monthly call will build on the one before it. For example, the next few calls will cover importing your data into CiviCRM, creating mailing lists, and sending your first mailing.
First hangout - Tuesday, July 16th at 9am Pacific
Introduction to CiviCRM Mini-series: Before You Login
Google Hangout link
You've decided to use CiviCRM. Now what? This 45 minute episode will cover what you should (and should not) do before starting to use CiviCRM. Topics will include how to figure out what data you have, what data you actually use, and what information you need to get from your database over time to do your job well. These are not easy questions to answer because every organization is unique. Even though we'll use one organization as an example during the call, we invite you to ask many questions along the way that pertain to your particular situation. Kellie Brownell from Giant Rabbit will be facilitating the discussion. There are only 9 spots available. Please email her right away if you want to join at kbrownell@giantrabbit.com. Please include your name, your organization and one thing you hope to take away from the discussion.
Check out the excellent trailer by Giant Rabbit here
UPCOMING EVENTS
CASE STUDY
Chamber of Commerce gains hundreds of hours by using CiviCRM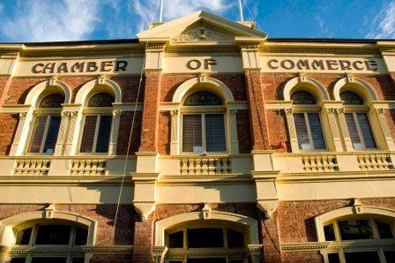 The Fremantle Chamber of Commerce (FCC) champions policies and strategies that improve the business environment in Fremantle (Perth, Western Australia), enhance community prosperity and develop a sustainable mix of business and lifestyle opportunities for Fremantle's future. They act as an advocate for the business community, a conduit for information and a promoter of Fremantle's position in the regional landscape. The Chamber currently have over 500 members, ranging from major corporate organizations to small micro-businesses.
FCC required a CRM system to manage their members, events and organizational activities more efficiently. The main challenge, as is often the case when moving to a new system, was importing and cleaning the existing data which existed in different locations such as multiple Excel sheets and Outlook.
It's really interesting to see how CiviCRM is being used by these types of associations, as well as smaller not-for-profits. As Brian Shaughnessy of Lighthouse Consulting and Design says "CiviCRM provides a robust set of tools for professional, trade, and community associations. Configure the membership options to track fixed period and rolling memberships, build reports to view new, current, and lapsed memberships, while empowering your members to manage their renewals and personal contact data through self-service forms. Coupled with the event registration, case management, and other tools, CiviCRM creates a single, web-based, centralized database for your association's data management needs -- creating system efficiencies, improving the quality of your data, and allowing organization staff to better serve your members!"
Sankhya Consultants were chosen for the CiviCRM implementation. The project was funded by a grant from the Western Australian government as part of a project to train businesses the benefits of CRMs. The benefits of that for the wider community are that the team at Sankhya had to submit a report on the implementation, so we have that unusual and precious thing - measurable success!
One of the most marked improvements from having their new CiviCRM in place was the streamlined efficiency of the event management process. Before Civi, the average time spent on recording each event participant's attendance, tracking payment, sending reminders, raising invoices etc was around 70 minutes. Since Civi that average time has gone down to 10 minutes. That's a saving of around 1 hour per contact, per event!
There are lots of other really impressive stats in the report, such as:
Updating memberships: Before Civi, 5 mins to contact each member individually, for 1,500 members that's 125 hours every membership renewal cycle. Since Civi, with automated reminders for the entire database, it takes something like 10 mins admin time per cycle. That's 125 hours saved!!
Searching for contacts, to find all the contacts that fulfilled a certain criteria (e.g. lived in a certain area): Before Civi this was a manual process of checking through numerous spreadsheets, taking an average of 2 hours. Since being able to search with Civi's built-in contact search, this takes less than 5 minutes. Time saved - just under 2 hours!
See a report of the outcomes 3 months after the CiviCRM implementation.
Read the entire case study here
Community Highlight
Joe Murray
at JMA Consulting
An Open-Source community depends on the passion and commitment of it's members to thrive. Joe Murray is a community member who has been sharing his skills and knowledge with the CiviCRM community since the early days of the project.
Around 2000, Joe fell into helping a political party manage their data. Excited by DeanSpace and the possibility of continuous improvement in strong open source projects, Joe began steering his political clients towards CiviCRM in 2005.
"While I initially accepted all sorts of work, over the years I found I got more work as I began specialising what we offered. These days all JMA Consulting contracts have a strong CiviCRM focus...lately we've been doing more work creating general extensions and improving CiviCRM core functionality for clients."
Core contributions that JMA have made include: user specification for CiviMember, work on a couple of payment processors, enhancing membership dashboard, Mandrill Transaction Email Extension, Grant Profiles Extension (going into core for 4.4) and Grant Programs Extension. One recent, and of the most major contributions is CiviAccounts.
Joe co-authored the first commercially available book on CiviCRM with Brian Shaughnessy in 2011. "We certainly didn't do it for the money - I think we got about $1 an hour from it. But we thought it would help position CiviCRM as a more serious alternative, and fill in the gap for documentation that tends to exist around open source software."
Joe is interested in helping larger organizations that are willing to share their project code with others to extend the features of CiviCRM.
"We propose clients contribute to core or create an extension when their needs are easily generalized. Others will help test and eventually improve what they pay for. We build a bit of time into our project budgets to diagnose and submit pull requests for small core bugs that come up. General community engagement and most support for our community contributions is unbillable and comes out of our overhead."
The working model that Joe has created for JMA is mutually beneficial for both his business and for CiviCRM. When Joe takes on a CiviCRM project, he looks for the opportunities to write code that can be contributed back to core, that way Joe is benefiting from the exposure and the ongoing involvement with the community and Civi is gladly receiving the ongoing input and development.
DON'T FORGET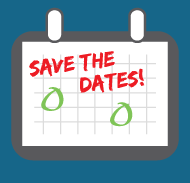 TIP OF THE MONTH
GET ON BOARD
Have something you'd like to share with the community in the next newsletter?
Practical advice, success story, new extension?
Email Katy with your idea and you could be featured next month!
YOUR CRM NEEDS YOU!