Global Community Summit: Barcelona Details
The Venue
Can Ramonet
is a 16th-century farmhouse, located in the Garraf Natural Park, formed by 5 houses and with more than one hectare of vineyards dedicated to visitors. There are 15 rooms that sleep 2-3 people each. The Venue is limited to 40 people. The closest town is
Sant Pere de Ribes
.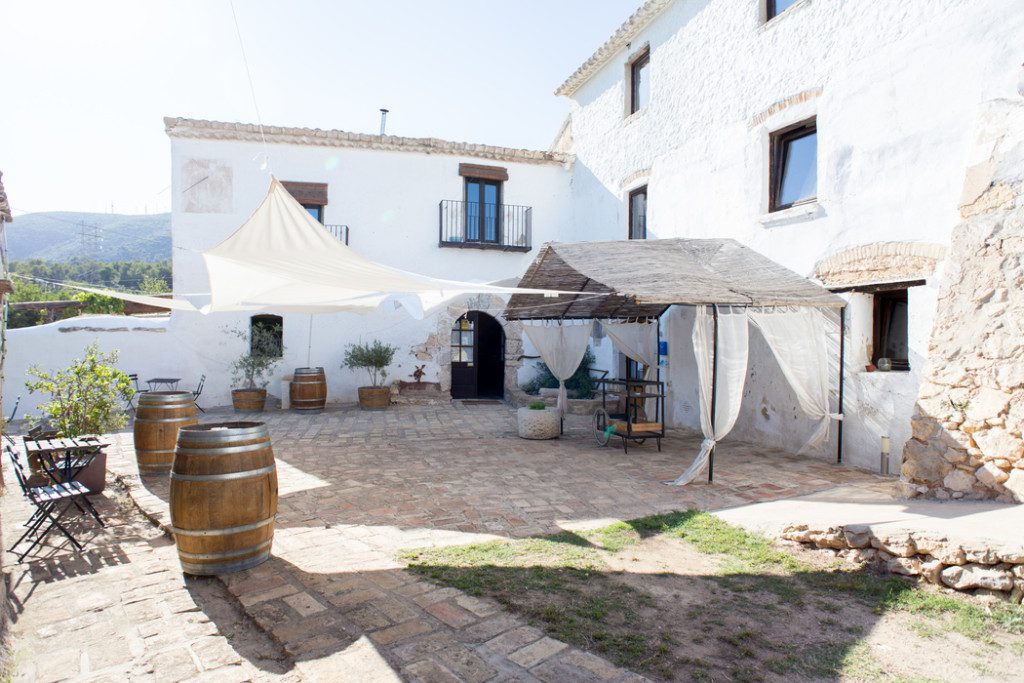 Can Ramonet is located very close to
Sitges
(15' taxi drive) and well accessible from Barcelona (45' car drive)
How to get there
Google Maps for Car & Taxi instructions:
FROM BARCELONA AIRPORT TO THE VENUE
- By Bus to Sitges + Taxi
The best option is to take a bus that will take you to Sitges and then from there take a taxi to the house.
Take the bus from the company Monbus from the Airport to Sitges. The bus stop is in Terminal 1 of the Airport. If you arrive to Terminal 2 you will need to take the Shuttle from T2 to T1. The ticket is 7€ one way, 8€ two way. The frequency is each 30' and it will take you to Sitges in 25'
From Sitges you can take a taxi to the house. You have to get off the Bus in Sitges - Parc Can Robert Stop and then walk 100 mts through the tunnel until you arrive to the Taxi Stop. If there are no taxis available, call +34 938941329 and ask for a taxi for the "Oasis Zone" or ask to the Organizers to ask one for you. This should be a 15' ride and the price 12€ aprox.
Alternatively there will be 1 or 2 cars available to do the Venue - Sitges ride so if you arrive on Thursday 3rd afternoon it is highly likely that we will pick you up in Sitges.
Monbus Timetable from the Airport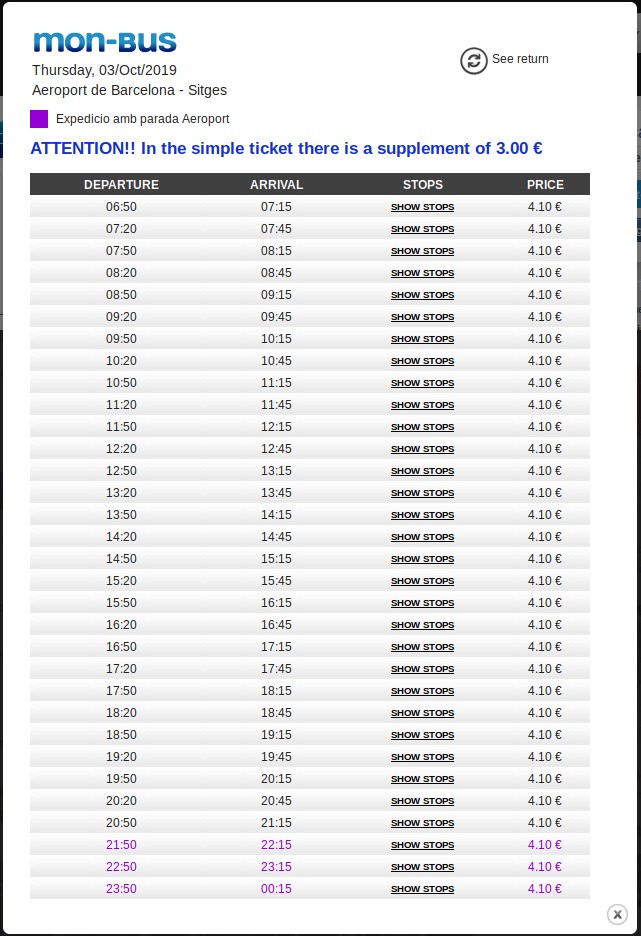 Bus Stop "Oasis Zone"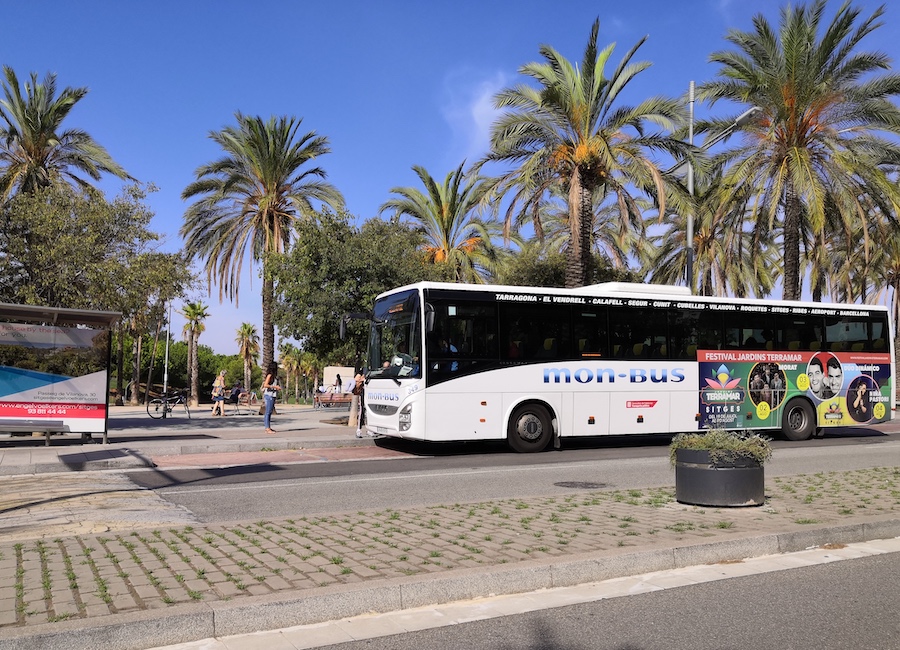 Walk through the tunnel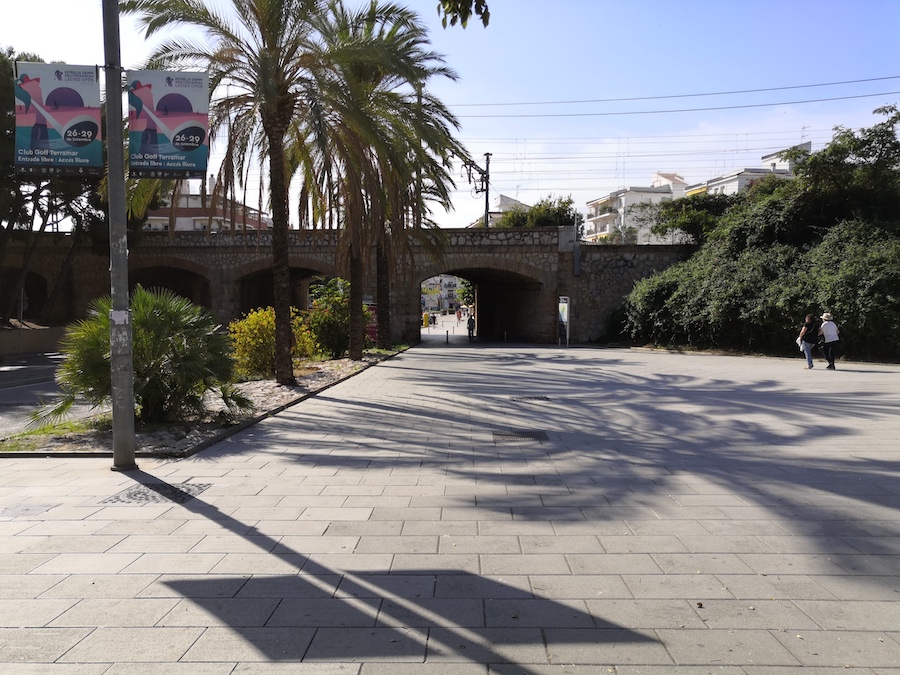 Taxi Stop: Call +34 938941329 and ask for a taxi for "La parada de Oasis"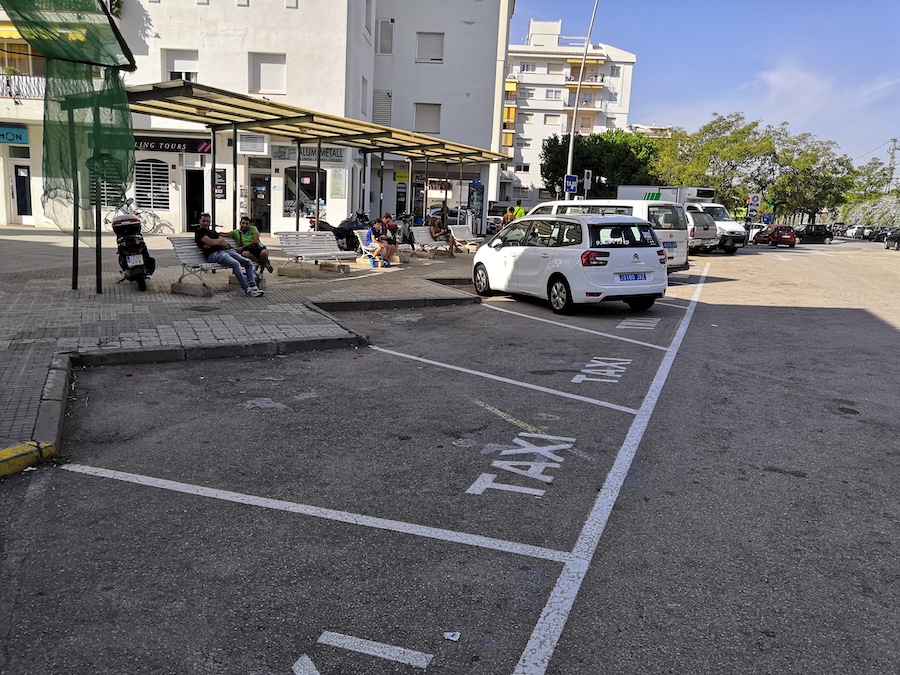 - By Car
If you are renting a car, arriving to the Venue from the airport will take you less than 30 minutes. There is a Toll of 7€ approximately but it's definitely worth it if you want to avoid 20' of curves. You can find the details here
FROM BARCELONA DOWNTOWN TO THE VENUE
- By Train to Sitges + Taxi
The best option is to get to Sitges by Train and then take a Taxi to the Venue.
Getting to Sitges by Train:
There are three main train stations in Barcelona that offer a service that runs to Sitges: Estació de França, Passeig de Gràcia and Estació Sants. The C2 train travels from Franca to Passeig de Gràcia to Sants and then on to Sitges. The final destination of the train is either Vilanova i la Geltru or St. Vincenç de Calders - these are the names that you should be searching for on departure boards and on the front of the train rather than Sitges.
Price of the Train Ticket
Train tickets can be purchased either from automated machines or from ticket desks - you will normally find that it is quicker to use the machines. Although, they don't answer back, so take the time to join a queue for one of the ticket desks if you have any particular questions.
Single Journey: €4.10
Return Journey: €7.20
Times of the train from Barcelona to Sitges
Trains to Sitges from Barcelona run approximately every twenty minutes, starting at  (from Estacio de França) and finishing at  from (Barcelona Sants). The journey lasts 46 minutes from Estació de França, 37 minutes from Passeig de Gràcia and 30 minutes from Estació Sants. Train times are subject to change - it is therefore best to check the Official Renfe website for more details - this is its branch for local trains, known as Cercanias. 
Page with online time information
Take a Taxi from the Taxi Stop near the Train Station to the Venue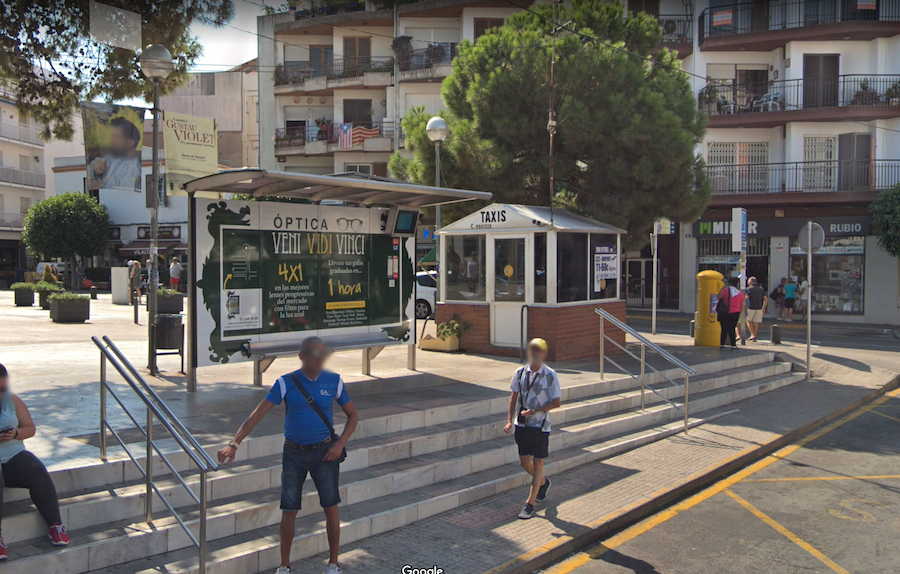 - By Taxi (warning!)
Sitges is located approximately 42 km south of Barcelona. A taxi journey will take about 40 minutes. Taxi fare: €75.00 - €85.00
FROM THE VENUE TO BARCELONA AIRPORT
- By Taxi to Sitges + Bus to the Airport
The best option is to take a Taxi to Sitges (15' ride) and then take a Bus of the company Monbus to the Airport.
Taxi Companies
Sitges: +34 938941329
Sant Pere de Ribes: +34 938964725
Text in spanish for asking a taxi from Sitges to the Venue: "Hola, necesito ir a Can Ramonet en Sant Pere de Ribes"
Text in spanish for asking a taxi from the Venue to Sitges: "Hola, necesito un taxi  que me recoja en Can Ramonet para ir a Sitges"
OFFSITE ACCOMMODATION
The nearest town is Sant Pere de Ribes which is at 10' car ride or 2.5 km (30' walk). Another alternative is to stay in Sitges that has a big hotel infrastructure. From Sitges to the Venue you will need to go by Car or Taxi (15' drive).