Development Status
Stable
Download
Last updated: 2023-09-21
Works with CiviCRM 5.37 or higher.
With the data processor you can build complex queries easily in the user interface and display them as a search, api or export as CSV.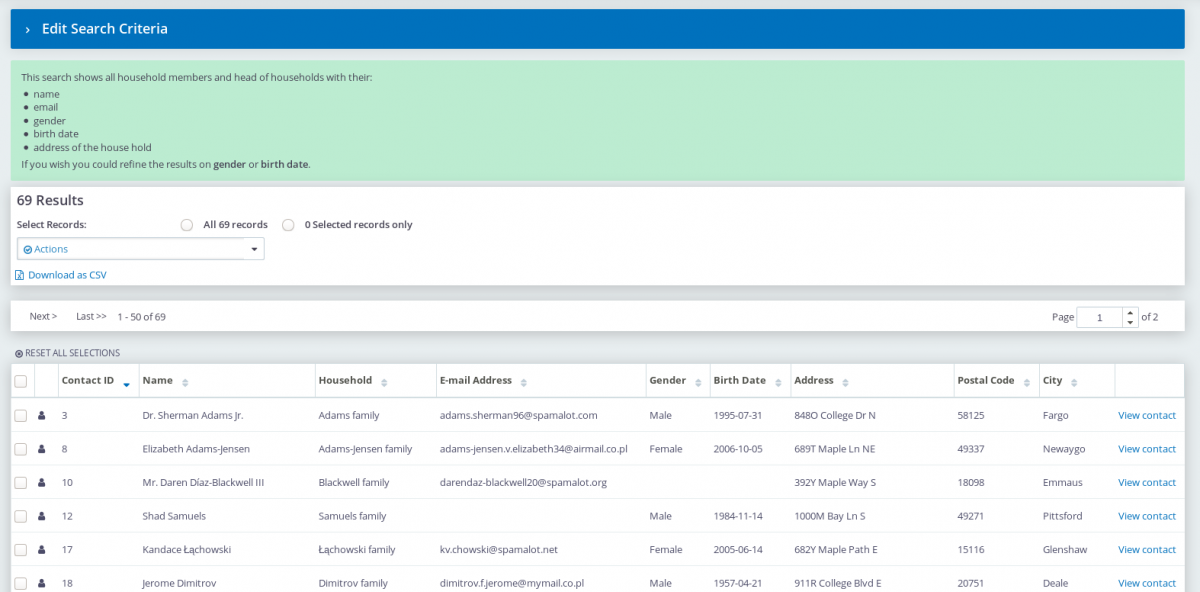 The data processor is an extension with which system administrator can do the following:
Create custom searches with optional the possibility to export the results
Create an API to fetch data. This is quite useful if you have external systems which need data from CiviCRM.
... and developers can enhance the outputs of the data processor so that much more is possible, even things we haven't thought of yet.
Below a screenshot of the configuration screen