Creates an HTML+CSS+JS code to embed a world chart to represent the number of CiviCRM memberships by countries.
This extension use the jQuery plugin jQuery Mapael 2.2.0
The extension is licensed under AGPL-3.0.
Requirements
Usage
To generate the embedable code you have to acces to menu Membership > World Membership Chart and you will be redirected to civicrm/admin/worldmembershipchart. Then simply set your chart settings and preferences and click to the Get Code button.
Contributors
Screenshots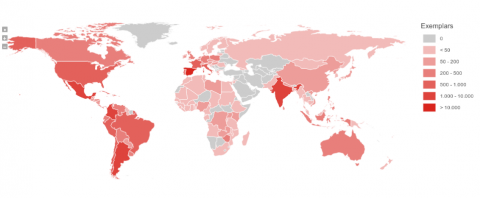 Development Status
Stable
Installable through CiviCRM's user interface?
No