BackOffice Thinking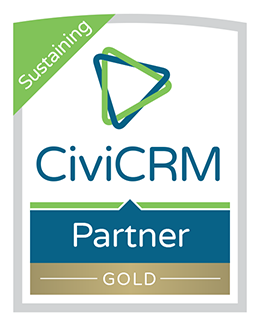 About us
BackOffice Thinking works with primarily mid-size and large non-profit organizations to transform their back office, web, fundraising, communication, finance, and internal business processes so they can more effectively utilize their time and money by concentrating on their core competencies. BackOffice Thinking can transform how your organization works so that you become better stewards of your funds while improving all your processes to better resource your constituents. In 2019, we actively worked with about 100 different nonprofit organizations.

Last year our CiviCRM clients raised tens of millions of dollars, registered tens of thousands of event participants, and sent millions of emails.

Our core competencies include:
Designing, implementing, integrating, and supporting CiviCRM
CRM assessments and software selection. We are partners with CiviCRM and other key nonprofit CRMs
Website design and content strategy - we specialize in advanced sites with portals for members, volunteers, etc.
Creating and supporting CiviCRM integrations with other systems such as RallyBound, Cvent, Highlogic, etc.
Implementing eCommerce systems like Drupal Commerce, Shopify, and Magento integrated with CiviCRM and Drupal
Develop business analytics and advanced reporting services through Jasper and other reporting tools
Providing part-time CTO services for a project or long term direction
Our CiviCRM services
We offer a complete suite of CiviCRM services from, technology assessment, process consulting, website design, implementation, integrations , customization, training, and platform management.

We have migrated large organizations from complex Raiser's Edge and Sphere implementations and small and mid-sized organizations using eTapestry, NationBuilder, Access, spreadsheets, etc. We have a breadth of experience in both the commercial and open source space CRM and CMS space.

We have been successfully delivering complex open source solutions for over a decade and delivering complex custom-built and commercial solutions for over 25 years.