Published
2017-10-16 12:28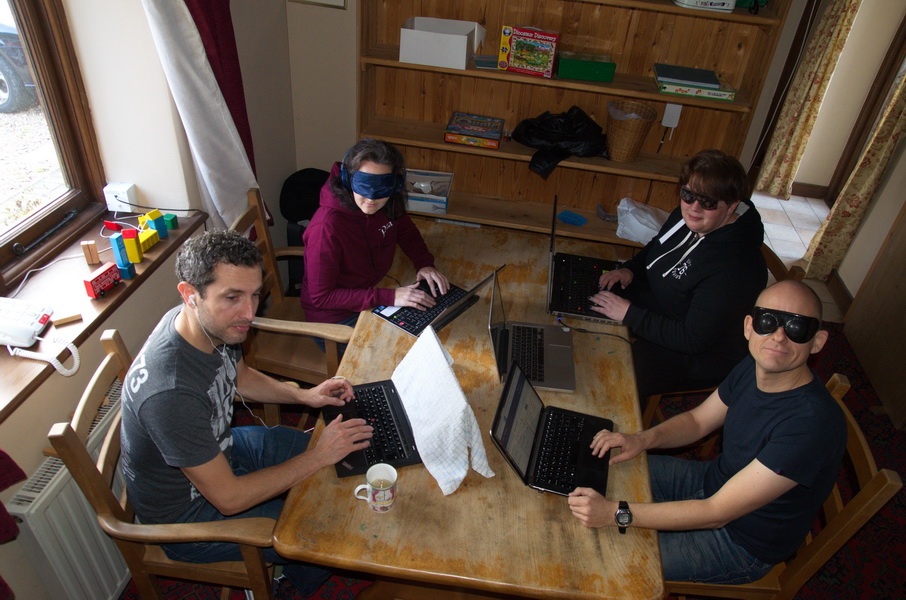 Having made amazing strides over the last year in terms of the user interface, some of the folk attending this years UK CiviSprint took a look at what improvements could be made in terms of accessibility.   Issues have been raised in recent years by screen reader users and people who are not comfortable using a mouse or trackpad.  After testing the new bootstrap-based Shoreditch theme, with a variety of assistive technology, several issues were identified and put to the team of developers. 
The main issues included: the lack of keyboard access to the menu, the invisibility of hints, tips and alerts to users who require high levels of screen magnification or screen reader software.  The lack of working keystrokes to allow quick access to the different parts of the templates, the presentation order of the fields displayed on the interface screens, the lack of consistent and informative labels on some field elements and the difficulties experienced by screen reader users when attempting to use the updated accordion sections.
Following a short session to sprint attendees highlighting issues identified,  several options were discussed and a new keyboard accessible menu extension was premiered.  
Moving forward a document will be compiled and given to the core dev team highlighting some small changes to the interface screens which would greatly assist keyboard and assistive technology users without changing overall user experience. Ideally this will be shortly followed by documentation for Developers highlighting  good practice in accessible extension development and a set of accessibility recommendations will be added to the Administrator documentation.
Comments
Having a screen reader was really insightful - my first experience of ever using one. This important work will open CRM opportunities to many. Great stuff.