Published
2022-05-23 06:24
On the third and last day of the Berlin sprint we had a little bit for everyone!
For all Implementers / DevOps / CiviCRM-Nerds, Björn and Thomas introduced and demonstrated an extension that facilitates both the initial import and continous updates of data from external sources e.g. csv-files.
A first version of the documentation of the new extension(s) for resource and volunteer management is also online and there are big plans for the next phase of the project!
---
A new initiative for a more gender sensitive german localisation of CiviCRM is also gaining traction.
---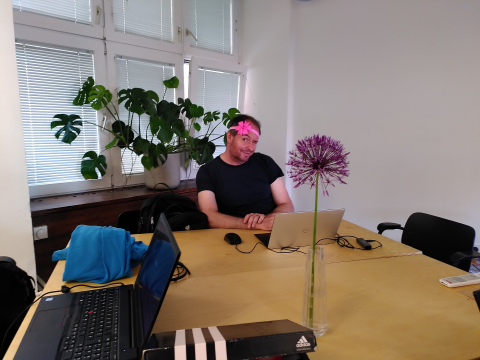 Everyone thoroughly enjoyed a real face to face CiviCamp & sprint - we are all looking forward to meet you soon at the next CiviCRM event!
Comments
The Resource/Volunteer and Entity Construction Kit sound great.
I like the look of the new bio-organic multidirectional microphone being used for the meeting
Very exciting new Extensions - congratulations