Published
2015-09-25 13:51
See how donation, events and grant data can live happily under one CiviCRM roof.
McKenzie River Gathering (MRG) Foundation is the leading funder of Oregon's social justice movements, driven by an unwavering belief in the power of collective action to change the world. Robust management of our various constituencies is essential for meeting our goals.

In late 2012, the fundraising/events CRM we were using was about to be discontinued, and the custom Access-based database we were using for outgoing grants was becoming dated. We began the search for a CRM that could handle all of our program areas in one system. Since our constituents in fundraising/events and grants overlap, using a single CRM helps us get a better picture of people's relationship to MRG, and it streamlines data entry.
In our research we did not find many fundraising CRMs in our price range that could also handle outgoing grants; CiviCRM's Grants offered the flexibility we needed at a price we could afford. As a smaller foundation, cost is an important consideration, so that we can give out more in grants. Although CiviGrant is basic, its customizable nature means we can scale it up to the size and complexity that is right for us.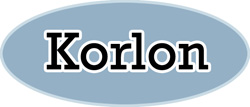 Korlon LLC is our consulting partner who configured CiviCRM for us. He helped MRG migrate the data from our fundraising/events CRM in late 2013 and from our grants database in late 2014, and now helps us with ongoing upgrades/maintenance and fine-tuning. We chose to do a staggered migration of the two systems, which helped make it manageable. Korlon LLC used the CSV import extension for the grants and event data migration.
JMA Consulting was instrumental in enhancing and customizing Grant to meet our needs. Other organizations interested in Grant will also benefit from our improvements, since giving back to the community is part of the open source movement.
The migration of our grantmaking software to CiviCRM coincided with a website relaunch using WordPress. Arthur Parker used the CiviCRM API to program a searchable Grants Archive that streams live grantee data directly from CiviCRM, ensuring the information on our website is always up-to-date and accurate for both donors and potential grantees.
MRG looks forward to connecting with other foundations using CiviCRM, to share tips and to explore how we can collaborate on additional improvements/customization. Please post a comment here and share your thoughts.