Published
2014-09-18 23:32
We're excited to share that CiviHR 1.3 stable is now being released. A big thank you to all the HR managers who contributed their ideas during the design phase of this module, and the development team for translating it into reality! If you are new to CiviHR, you can read about it here.
CiviHR 1.3 is compatible with CiviCRM 4.5. Please make sure to upgrade your CiviCRM to 4.5 before upgrading CiviHR to 1.3.
The major new functionality of the Recruitment module, which was built to address the following pain points for end users in nonprofits and small businesses:
Volume of data: HR teams find it difficult to sift through resumes, salary certificates, meeting minutes, cover letters and other documents submitted by candidates every time there is a new job vacancy. It is especially difficult to search for any information within resumes collected over a period of time, since they are all stored as discrete files and not in a searchable database. A searchable database would save significant time and resources.

Turnover within the HR team: There is also the very real possibility of the HR team members changing their jobs in the middle of the recruitment cycle. Organizations need a standardized application that all recruiters use, for smooth handover or onboarding.

Timely communication: It is challenging for recruiters to communicate effectively with all candidates who apply for jobs at their organization, and with the rest of the recruitment team.
Key features include
Recruitment Dashboard: This shows the number of job applications at each stage of various job vacancies in the organization. The number and names of stages may vary between the hiring process for say a beginner level job and one at the senior management level. The Dashboard has been designed to accommodate such variations.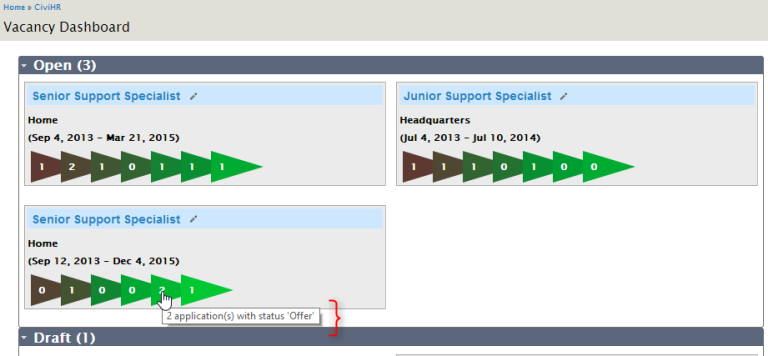 Public Vacancies
The Public Vacancies page lists all vacancies that are currently accepting applications online or manually from within CiviHR.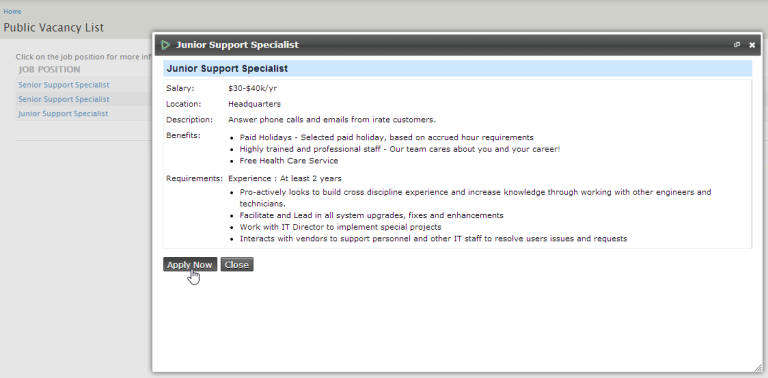 Pipeline Visualization of Hiring Process
The numbers on the tabs indicate how many applicants have made it to a particular stage. The HR manager can view data captured through the online application form, and take actions like adding comments or sending emails.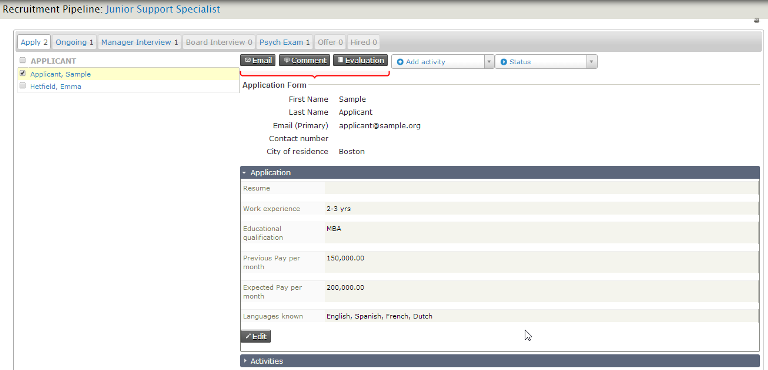 Installing or Upgrading to 1.3.0
Feedback, Issues and Bugs
We have some way to go before CiviHR is perfect, and we need your feedback to shape it into a product that is extremely useful for you. Please post your questions or details of issues under CiviHR in the
Community Forum
.