Published
2021-03-31 20:02
Thanks to everyone who was able to join us for the CiviCRM Campfire Chat on Friday, March 26, 2021! Sign up for the next Campfire Chat on Friday, April 30, 2021, where we will be talking about using CiviCRM for Digital Fundraising. If you are interested in sharing your organization's best practices around your donation forms, fundraising emails, peer-to-peer fundraising or other digital fundraising topics, please feel free to contact me. On a related topic, Matt Wire of MJW, will talk about Stripe's ins and outs, and latest developments in terms of payment processing.
Drupal & Wordpress Integration Demos
Special thanks to Karin Gerritsen with Semper IT for showcasing some of the latest on Drupal 8/9 Webform and CiviCRM Entity Integration (Watch Video: Introducing Webform CiviCRM Module), and Christian Wach for sharing how to display CiviCRM data in WordPress during the March Campfire Chat. Check out the videos of the demos.

Sharing Around the Campfire
In the first part of the event, we spent time around the virtual campfire exchanging recipes, movies and shows we have enjoyed, vaccine stories and more. It was wonderful! We didn't record this informal conversation, but everyone shared recipes, and links in the Collaborative Notes document.
Alison from the UK: This is a new favourite of ours: https://www.waitrose.com/home/recipes/recipe_directory/t/teriyaki-chickenfriedrice.html
Over here in the UK, Banana Bread has become a lockdown classic: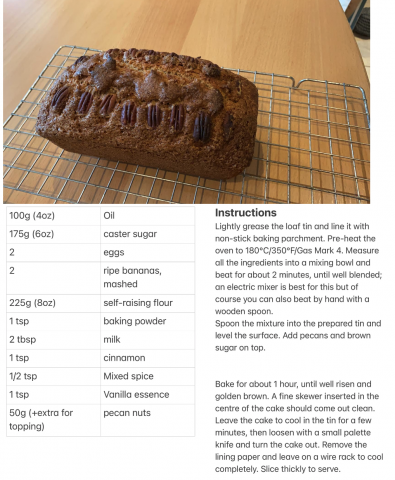 Comments
The demos and the recipes being shared are awesome!