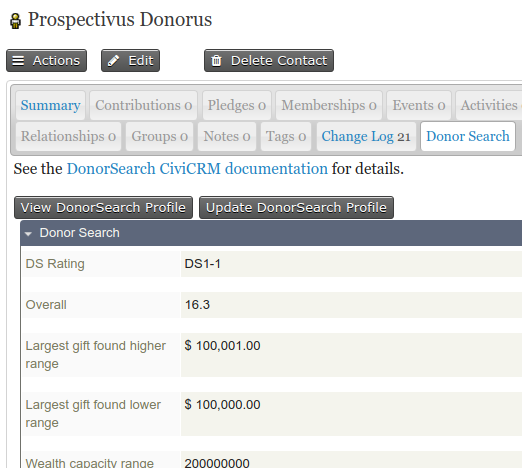 Prospect research is essential for identifying high-impact donors within an organization's current donor pool and in the larger community.
Donor Search
provides these insights for your fundraisers and development teams to learn more about your donors' personal backgrounds, giving histories, wealth indicators, and philanthropic motivations, to help you evaluate any prospect's capacity (ability to give) and affinity (warmth) toward your organization and its goals.
Use this extension to perform wealth lookups on your CiviCRM contacts using the DonorSearch prospect research service. Sites using this extension will receive two free lookups per month. Learn more at
https://www.donorsearch.net/
.