Thank you for blogging on civicrm.org! Check out the
blog policy
for more tips on how to better engage with the community.
Published
2011-12-15 13:19
Although the weather has not been that great during the sprint we have not let that get in the way of our CiviMobile testing. As you'll see, the sprinters have been using CiviMobile at every opportunity possible. The picture below shows us leaving for the Goede De Woning offices on our 6-person rickshaw, tapping away at our phone screens.
We had the pleasure of being joined by the Prince of Object-Oriented API, Xavier Dutoit, for the past two days, who was working with Erik Hommel on the new Object orientated API and also making Selenium testing easier and faster to setup.
My dear brother, Michael McAndrew has been working on getting the Flossmanuals CiviCRM guides published on civicrm.org so that they're nicely integrated with the site. He'll be posting to the blog soon, so keep an eye out for info about a sleek new addition to the site.
I've spent this week cracking on with CiviMobile and it's coming along nicely – this version of the app is focused on 'contacts' and provides the ability to create/view/search within your database, and will allow you to add activities and notes to contacts. It's still in the early stages of development but I'm looking forward to making a powerful and much requested app to integrate with Civi.
We've had a wide range of participants on this particular sprint and people joining from all over Europe. Gergë has travelled all the way from Hungary and currently volunteers for the Wikimedia Foundation. He's beeing helping out with php-unit testing, amongst other things.
There was a bit of a scare this evening back at the cottage when the internet went down for an hour. Thankfully its back up and running now – we've stopped doing card tricks to pass the time and we're back to our corners quietly typing away.
Tomorrow is the last day of the sprint, and we'll soon be on our way back home for Christmas, but still looking forward to a community gathering at the next CiviCRM code sprint!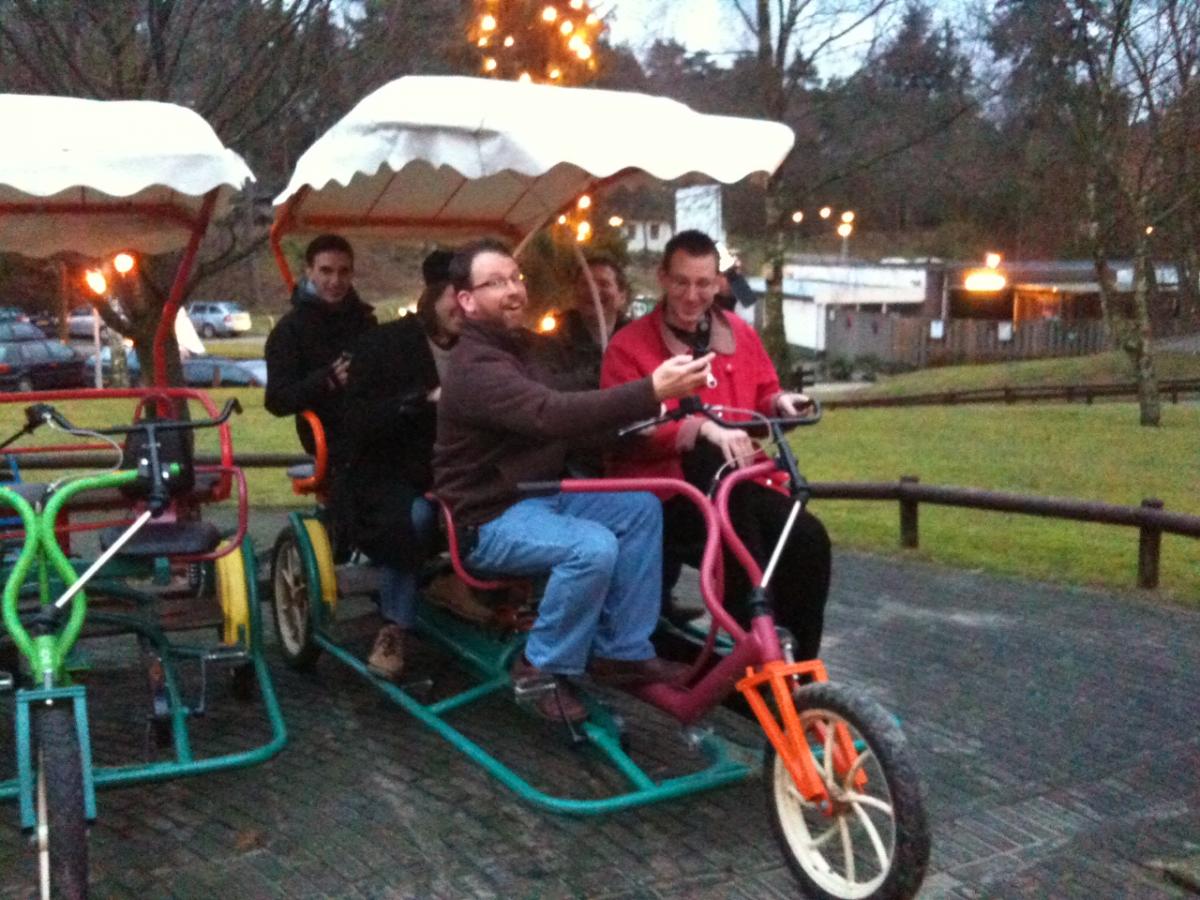 Comments
... and including the fun photos. Wish we had CiviMagicTransport so we could have been there with you in person. Great to see progress on mobile, api's, documentation front and more!!
So glad to hear that this development is going well, and is enjoyable along the way. Thanks for all your effort.