Published
2021-01-28 07:37
Thanks to everyone who joined us for the January 8 Campfire Chat to discuss successes from 2020, and plans for 2021. Special thanks to Corey Burger with the Greater Victoria Cycling Coalition, and Neil Planchon with the CiviCRM Community Council for helping to organize the event.
February 26 Campfire Chat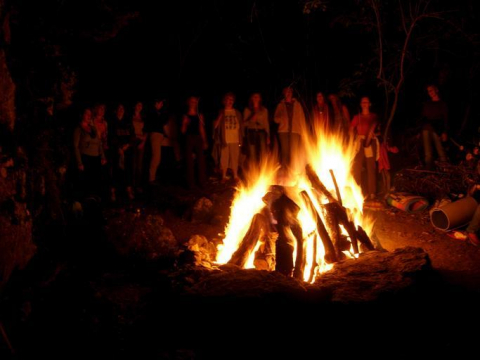 Join us for a February 26 Campfire Chat, where we will have time for socializing, and time for some CiviCRM demos from Coleman Watts, CiviCRM Core Team Developer, on using Search Kit and Form Builder, and Jon Goldberg, Principal at Megaphone Tech, on creating remote forms without coding.
Date: Friday, February 26, 2021
Time: 9 am PST, 12 pm EST, 5 pm London
Duration: 1 hour and 30 minutes
Find your local time.

The first 30 minutes of the chat, we will have time for socializing, asking questions and sharing resources. The following hour will be spent on demos and Q&A. You are welcome to drop in any time during the meeting.
Looking for Volunteers
We are looking for volunteers to help with:
Recording the demos portion of the chat, and sharing the recording with the community afterwards
Capturing notes during the call, and writing up a blog post afterwards
If you are interested in presenting at a future Campfire chat, please send me a message.
January Campfire Resources
It was great to hear about what people are working on. We talked about managing events with CiviCRM, hosting options, Wordpress and Civi integration, headless Civi, and much more. More advanced users helped newbies answer questions as well.
Coleman Watts from the CiviCRM Core Team talked about Search Improvements and received great feedback. Noah said, "Thanks for the great work, Coleman. This really takes Civi to a new level." Christian Wach shared a link to CiviCRM Gutenberg Blocks.

Jon Goldberg from Megaphone Technology Consulting shared that to do a complex import, install these four extensions:
Jon added to do the headless forms, you want Form Processor and Action Provider above, as well as Inlay and InlayFP.

Here are some of the other resource links shared during the event.
Feel free to comment below to share other resources.