Published
2014-06-17 06:45
We're excited to share that CiviHR 1.3 beta1 is ready for release. It contains a whole new module – Recruitment – to help non-profits and small/medium sized businesses streamline their recruitment and selection process. If you are new to CiviHR, you can read about it here.
CiviHR 1.3 is compatible with CiviCRM 4.5. Please make sure to upgrade your CiviCRM to 4.5 before upgrading CiviHR to 1.3.
What's New
Recruitment Dashboard
We're very excited about the Recruitment Dashboard that shows the number of job applications at each stage of various job vacancies in the organization. The number and names of stages may vary between the hiring process for say a beginner level job and one at the senior management level. The Dashboard has been designed to accommodate such variations.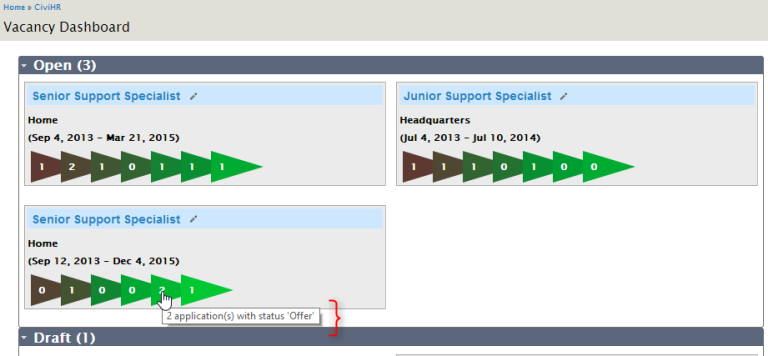 Public Vacancies
The Public Vacancies page lists all vacancies that are currently accepting applications online or manually from within CiviHR.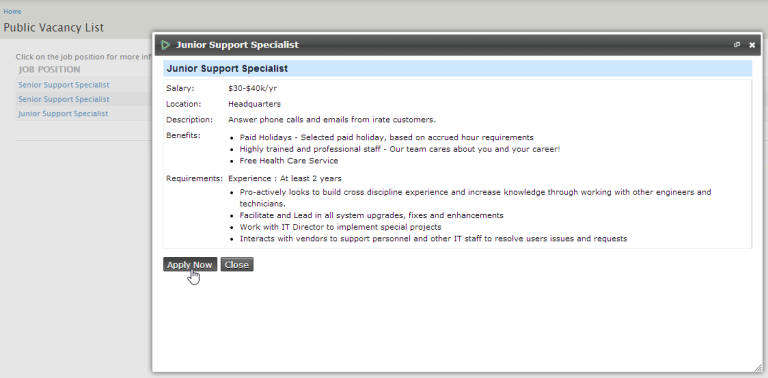 Online Application Forms
People can apply for open job vacancies online.
The online application form is completely customizable for each job vacancy.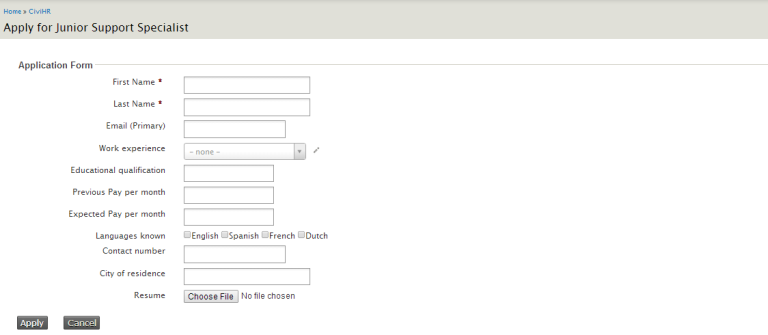 Pipeline Visualization of Hiring Process
Within CiviHR, the HR manager will see all applicants for a particular job vacancy in a Pipeline visualization of the hiring process. The numbers on the tabs indicate how many applicants have made it to a particular stage. The HR manager can view data captured through the online application form, and take actions like adding comments or sending emails.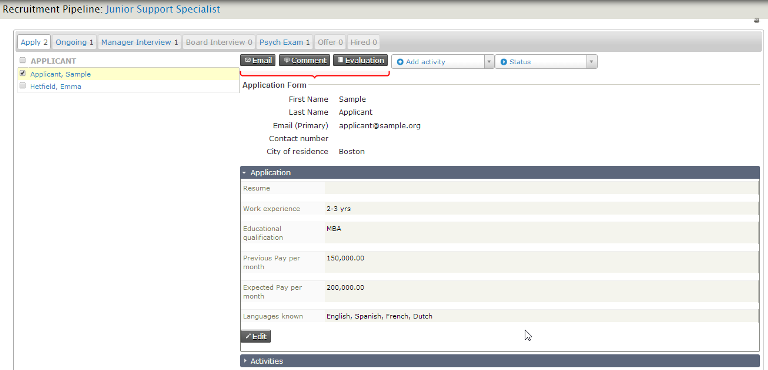 Evaluation of Applicants
The HR manager can add any number of evaluation criteria while creating a job vacancy. The task of evaluating applicants can be assigned to other people working in the organization. The Evaluators can record their assessment of the applicant's skill set, allowing the organization to compare between applicants and hire the most suitable person for any job vacancy.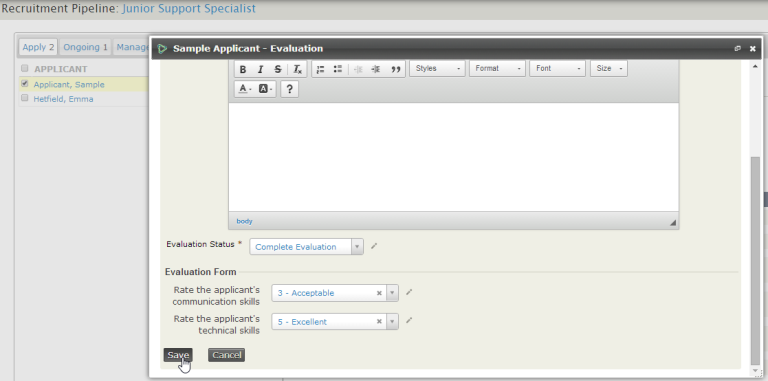 Installing or Upgrading to 1.3 beta1
Feedback, Issues and Bugs
We look forward to getting your feedback on CiviHR 1.3 beta1.
Please post your questions or details of issues under CiviHR in the
Community Forum
.
Comments
Is this still necessary to use a separate civicrm install to host civihr or can that module be installed on the main civicrm? Assuming we have slightly less sensitive data about the candidates than we have about the staff.
X+
Hi Xavier,
It is strongly recommended that a separate CiviCRM install should be used to host CiviHR. Installing it in main CiviCRM may resut in conflicts because of options/fields that are completely different, word replacements etc.