Update: Now fully funded!
Stripe is one of the most popular payment processors for CiviCRM. Now it's time to take it to the next level... And to do that we need your support!
Upgrade to Stripe Elements which simplifies PCI compliance for end-users and allows us to take advantage of the latest developments with Stripe - https://stripe.com/gb/payments/elements
Support for SCA Payments - required in Europe for ALL credit card payments from September 2019. To be implemented by migrating to the "PaymentIntents" API: https://stripe.com/docs/payments/payment-intents
Support for processing refunds from within CiviCRM.
Support additional payment methods payment methods (eg. SEPA, iDEAL, Google Pay) - once we have switched to Stripe Elements we can implement these easily. If you wish to fund a particular payment method just let us know when you offer funding.
Some prototypes for Credit Card:

iDeal payments: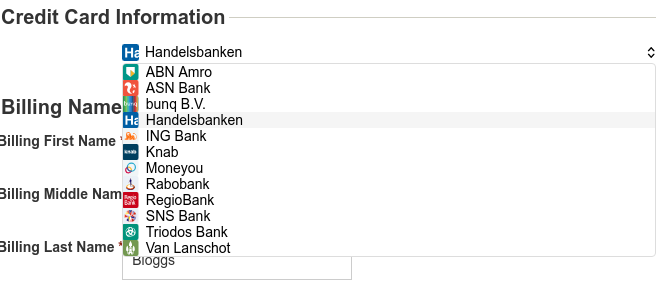 Thankyou for helping make payments easier!