Published
2021-01-28 08:02
Coleman Watts will lead a presentation on February 2nd at 4pm UTC (11am US Eastern Time) and provide an update on the latest developments on SearchKit. The presentation will touch on how Form Builder is being used in SearchKit and what the next steps are for both initiatives.
Both SearchKit and Form Builder (Afform) are now shipping in the latest version of CiviCRM and are available for you to test. These are in beta, so you are not advised to use these in production sites.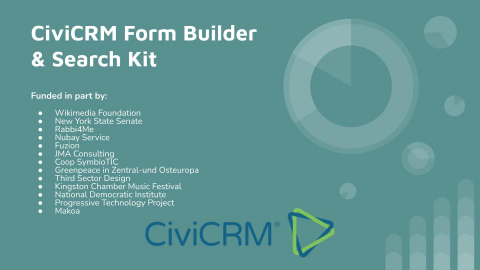 ---
SearchKit represents a huge step forward in searching for, organizing and reporting on data within CiviCRM. Just because it ships in core now doesn't mean that it doesn't also have a ways to go in order to be feature-rich and to fulfill its potential. If you like the direction of SearchKit and want to help out, please consider making a donation today.