Published
2016-10-13 08:32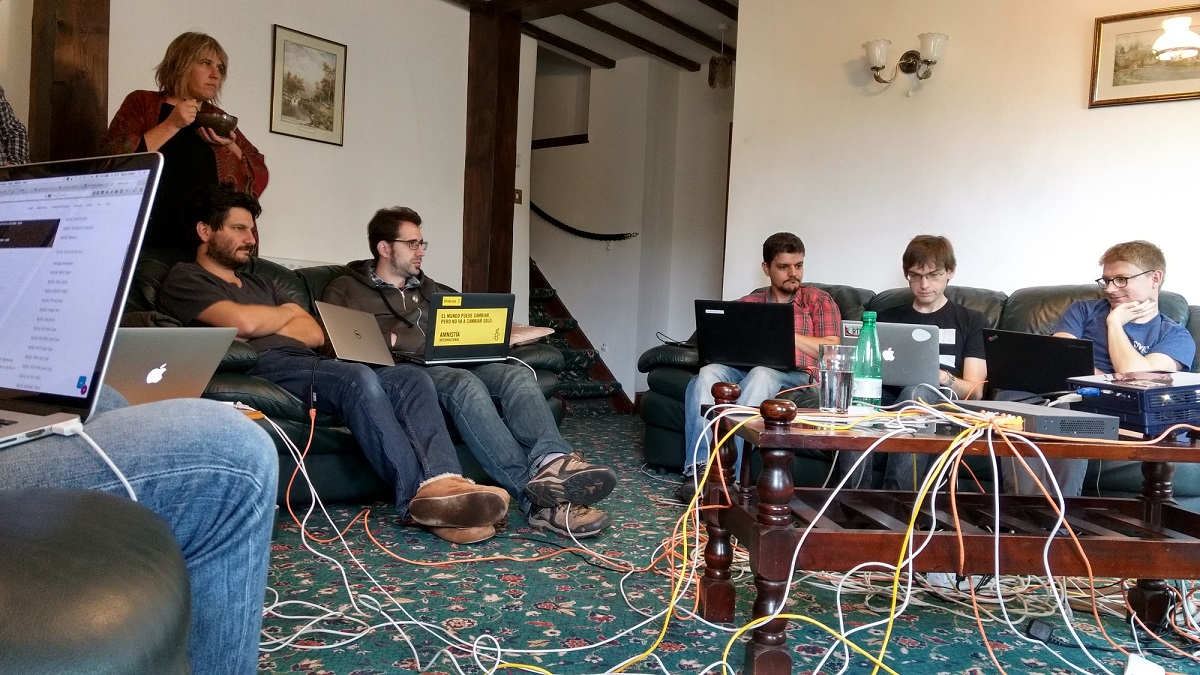 This year, around 25 dedicated and fascinating people have gathered together in Edale, Peak District, to make improvements, discuss progress, and learn more about the CiviCRM project. Some have already left us and some will be here right up to the end of the weekend, but we have all contributed to the project in a helpful and constructive way.
We are staying in a lovely cottage in the Peak District, at the foot of the Pennine Way and half way between Sheffield and Manchester. We chose early on to split up into two groups: the Developers ('Devs') and the 'Non-Devs', each with different targets, supplemented with opportunities to come together and grapple with various issues, usually over food.
The Devs have been focussed on reviewing Pull Requests (PRs) and writing tests, which has evolved into various side projects, including writing procedures to reconcile table indexes, fixing new bugs found when testing PRs, improving reports, making Buildkit work with Bitnami stats, and fixing incompatibility between CiviRules and Aegir.
The Non-Devs have focussed on improving the information available to people who are looking into the software and want to find out what it does. This has included writing content for a new brochure that can be used by partners and implementers to give out to potential users, identifying the USPs for CiviCRM, developing a new Demo site that is specifically aimed at potential users which is easier to navigate than the sandbox demo site, improving the labelling and naming conventions for all the videos on the CiviCRM YouTube channel, and feeding into the website refresh to make it simpler for potential and new users find help and information.
We've also had lots of ideas about how to improve membership and sponsorship options, thoughts about how we can more effectively fundraise for the CiviCRM project to support new developments, and refreshing the format for CiviCon in the UK for 2017 (watch out for more details to follow!).
It has been a fantastic week so far, we have eaten exceptionally well (thank you Craig!), enjoyed the beautiful scenery as we take breaks and enjoy the fresh air, avoided tripping up on the many, many wires, talked to others in the community and enjoyed the company, and felt more involved and invested in the bigger project knowing that we are all contributing something significant.
The work has felt focussed, and we have been ambitious about what we can achieve in the week which has pushed us to use our time well. I'm sure I can speak for everyone here by saying that we have all learnt something new, and I for one am already planning my attendance at the Sprint this time next year!