Published
2017-08-01 01:53
I'm please to announce the release of a new Smart Debit extension for CiviCRM 4.7.
The new extension is based on the vedaconsulting (https://vedaconsulting.co.uk) extensions for previous releases of CiviCRM but is rewritten and includes a number of new features and enhancements. Development and Testing has been funded by Circle Interactive (https://circle-interactive.co.uk) and implemented by MJW Consulting (https://www.mjwconsult.co.uk).
The new extension includes the following features and enhancements:
Integrated reconciliation functionality - useful when smart debit and civicrm are not in sync (for example, you've been using smart debit before you integrated it with CiviCRM).
Easy to use settings page with context help.
Automated daily synchronisation with smartdebit for all successful/failed transactions.
Supports both recurring and non-recurring transactions.
Updated "Bank approved" direct debit mandate display in contribution confirmation pages.
The extension can be found here: https://github.com/mattwire/org.civicrm.smartdebit and documentation is available on the github wiki at https://github.com/mattwire/org.civicrm.smartdebit/wiki
The mandate looks like this: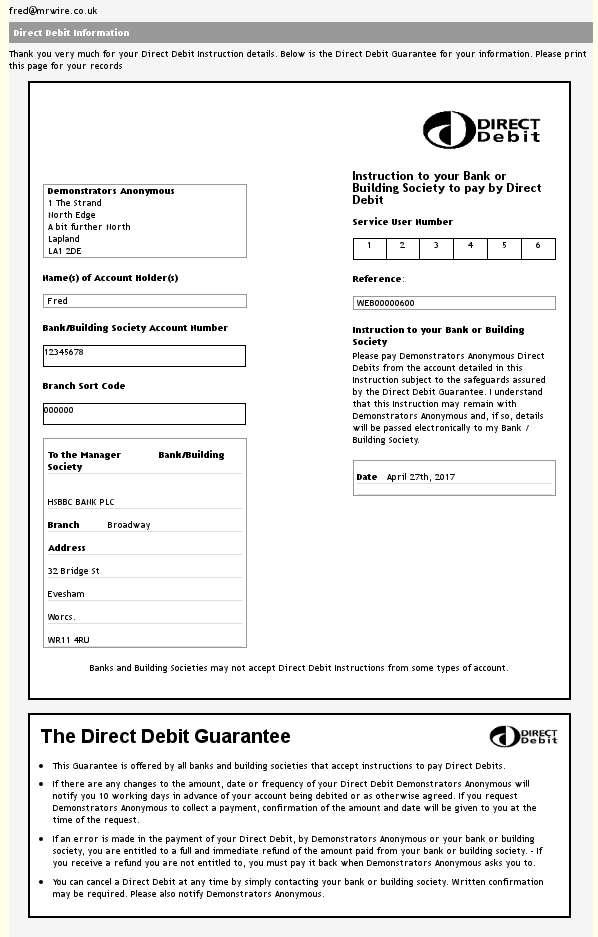 Reconciliation looks like this: