Published
2020-01-07 22:48
Let's ring in the New Year by spinning some new hits and timeless classics for the dancefloor at this CiviCRM extension party.
//record scratching sound// Wait, what's an extension, you ask?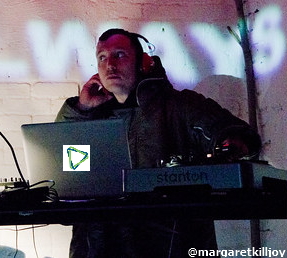 It's an add-on so your Civi can do more things in better ways.
The extension framework was created for CiviCRM several years ago and is analogous to a plugin for WordPress or module for Drupal. There's an online directory of Civi extensions and an item under Administer in your Civi menu. Those who extend their CiviCRM are encouraged to publish their work for all to share. That's the open source community at work! So without further adieu let's get this party started by sharing my selected playlist...
New Hits
Fresh out of the production studio, these gems are gonna rock your world.
Contact Layout Editor - transforming the Summary tab of a contact from an out-of-tune jam session into a polished work of art is now possible thanks to this amazing new extension that even supports Summary Fields.
Export UI - drag-and-drop has finally been remixed with Export mappings, and boy does it groove!
Recent Items Menu - for those who would rather avoid a sidebar, this handy gadget plays your latest faves right at the top of the menu.
Profile Conditionals - asking for more (or less) info on event and donation forms based selection is now possible. Your constituents will be singing a different tune after seeing your streamlined forms.
CiviToken - this comeback hit has even more tokens for your mailings.
Oldies but Goodies
These extensions have been around for a few but are still in heavy rotation as classics.
Summary Fields - have you ever wondered about a donor's first donation or how many events a person has ever been to? These fields and more are available at a click, and you can get the extended remix with More Summary Fields
NoOverwrite - have you ever shared a tokened registration link only to have someone write over someone else's data? Stop that noise and tune up your forms with this extension.
Extended Reports - for more purposes than you can mention, well I'll mention one... Price Sets!
API CSV Import GUI - have you ever wanted to import Grants, Pledges, or Events themselves? This fabulous extension with a funny name can import almost any entity without skipping a beat.
CMS Tools Worth a Mention
Although some aren't technically extensions they are tools that help Civi run better under different CMS environments.
Civi Admin Utilities (WordPress) does all sorts of things your Civi that lives in WordPress will feel jazzed about.
Webform CiviCRM (Drupal) the magic of this hit is in the web form, and then in Civi, and then in your email...in all sorts of amazing entity relationships. Take your data entry dance moves to the next level.
Caldera Form (WordPress) a similar vibe but this time for Wordpress, using the Caldera engine.
Payment Processors
Civi's list of payment processors is large and still growing, and processor capabilities are entering a new generation and facing new challenges. Civi is keeping up well - the extensions framework has proven a great way to introduce a new processor to your Civi.
Mobile Apps
Two new offerings bring Civi to your phone, tablet or mobile device...for canvassing, events, etc. Each of these extensions pairs with a mobile app. Check out their features!
Lifetime Acheivement
Last but certainly not least...in fact it's the most popular extension of all...the Mosaico email template system (with producer/partner Flexmailer). What's this hitmaking duo's secret to staying at the top of the charts? Well Mosaico adds a state-of-the-art template design system that's responsive and auto-resizes images on top of to Civi's classic WYSIWYG email interface. Gone are the days of shuffling HTML around until it's time for bed. Instead give Mosaico a try and bust your drag-n-drop moves until you're blissed out.
Hope you've enjoyed our CiviCRM extension dance party! Find more in the extensions directory. You're welcome to add more faves in the comments below.
Comments
Thanks!
(Worth noting that Webform-CiviCRM is also available for Backdrop.)
Really useful article and a good list of extensions. Definintely something for everyone - and I'm going to try out the new Mobile app for my Friday afternoon...