What is Extended Security Release?
The latest stable version of CiviCRM, which is released monthly, will continue as it currently does. It is free to download and use, same as it was yesterday. Same as it always will be.

CiviCRM Extended Security Release (ESR) is a slightly older version of CiviCRM that prioritizes stability over features. Released every six months, ESR takes a slower approach to adopting new developments, allowing them first to be vetted and stabilized publicly via the monthly releases.

Though ESR is only available by subscription, it is not a newer, better, or otherwise premium version of CiviCRM. It is an older version that's supported longer, allowing organizations that prefer longevity over new features to have just that.
Why Use ESR?

Consistency
For large organizations with heavy customizations, it may be advantageous to forego new features in exchange for consistency.

Low Effort
For smaller organizations without a CiviCRM partner, you may find it onerous to upgrade monthly.

Stability
Maybe you just want to help fund CiviCRM and, well, using ESR is as good as using the latest stable.
Looking for stability and support?
While Extended Security Release provides for longer term stability and fewer upgrades for subscribers, it does not include any additional level of support over and above what is provided via the community. For organizations that need professional support, we recommend working with an expert that specializes in CiviCRM ESR.
"Our clients value the stability of CiviCRM's ESR. It allows us to provide top notch support and develop sophisticated enhancements quickly on a stable codebase. We are founding CiviCRM partners and proud to be a driving force behind the ESR initiative."

-Paul Keogan, Founder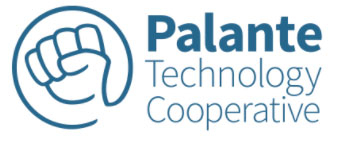 Clear, simple pricing
ESR offers the most straightforward pricing possible. No hidden costs, additional licenses, expansion packs, or per transaction fees. Support services for ESR are not included.
Subscriptions for ESR are tiered based on annual budget size and can be paid either annually or monthly.

Tier 1
$216 annually or $20 per month.

For organizations with budgets less than $500,000.

Tier 2
$540 annually or $50 monthly.

For organizations with budgets between $500,000 and $2 million.

Tier 3
$1080 annually or $100 monthly.

For organizations with budgets greater than $2 million.
COMMON QUESTIONS
Have other questions before getting started? No problem.
You can jump on community chat or shoot us an email at any time.