CiviCRM: Meeting the needs of non-profits
Denver Ballet Guild
The Denver Ballet Guild supports and celebrates the beauty and power of dance by encouraging interest in ballet and other forms of dance. The organization is managed exclusively by volunteers, who promote dance at all levels and conduct annual fundraising activities to support the dance community. CiviCRM has been the solution to consolidate programs into one database and to streamline the membership process that is complicated and segmented into several groups. The change in managing memberships alone created a baseline of success that branched out and led to improvements with correspondence, events, registrations, and more.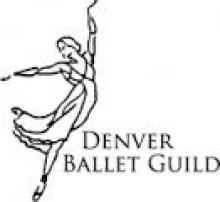 Organizational focus
Arts and Culture
Education
Background
The Denver Ballet Guild was operating using multiple systems including a database Access, Mailchimp and a website. They needed to manage contacts, keep a updated membership directory, send mass emails and integrate a member portal with their website. CiviCRM was able to consolidate and link all of those functions into one database program all while being budget friendly to the non-profit.
Challenges
The Board hired a consultant to implement CiviCRM several years ago when they were also putting in place a new Drupal website. The choice of Drupal as CMS was made to allow for integration with CiviCRM. However, the database was not being used by the volunteers for several reasons including lack of training and issues with configuration. The Board initially chose to use a consultant to help rectify these issues, until problems arose and additional consulting hours were required, which resulted in higher fees than anticipated. CiviCRM is a budget friendly solution for non-profits and the Guild needed it to stay that way. As a result, they made the change to use a service provider who offered predictable pricing, maintenance and support.
Solution
The Ballet Guild found CiviCRM to be a wonderful program that is easy to use. Before CiviCRM, Access was their main database, but had to be paired with other programs in order to meet all of the organization's need. CiviCRM can manage all of their tasks in one central location.
Functionality
The Guild has found CiviCRM to be great for managing their membership of approximately 550 contacts. They were able to create an online membership page for new members and renewals, set up a new workflow for the membership process and establish a new membership category for the daughters of the current members. These members enroll their daughters in dance events designed for teens, so the sign-up page needed to be available only to existing members. They can now easily manage online membership sign-up and renewals with the automated email reminder feature in CiviCRM. They also have segmented members in groups and smart groups, allowing for more targeted communications. An example of this is during registration for dance events, participants are automatically placed into groups based on specific criteria. The reporting features in CiviCRM and the ability to export data have also been useful for membership management.
Cividesk provides affordable CiviCRM services for nonprofit organizations including implementation, training, data import, hosting, maintenance and support.  We are headquartered in Denver but also have a presence in India in order to best support our customers in various time zones and to answer our customer's needs for software development and customizations.
Cividesk was founded in 2011 on the premises that CiviCRM users will need on-going support and best practices sharing to fully realize the potential of this incredibly rich software. Over the years Cividesk has grown to become one of the leading Software-as-a-Service providers for CiviCRM. We do have customers in more than 25 countries or states around the world, spanning all types of nonprofit organizations – charitable, humanitarian, advocacy, religious, political, governmental and trade-oriented.
We provide you with a fully configured CiviCRM, take care of all the technology behind the scenes, and are always available to answer any questions you might have. No surprises: hosting, maintenance, mentoring and unlimited customer support are bundled into a fixed monthly subscription so you can budget your expenses in advance.