CiviCRM: Saving time for what really matters
South High Foundation
The South High Foundation (SHF) provides financial assistance and support for student programs at South High School located in Minneapolis, Minnesota. Their goal is to enhance the students' overall high school experience by funding enrichment activities related to their academic, cultural and extracurricular activities. SHF is pleased to have a database that allows them to access correct data for mailings, donations and event participation which ultimately allow them to better achieve their tasks and fulfill their mission.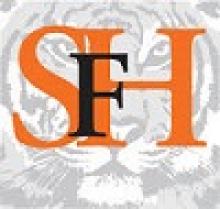 Background
The Foundation was looking for a way to improve accuracy of mailings by making sure all contacts were correct and up to date, with no duplicates. They also wanted to be able to track and manage donations, manage events such as luncheons and golf outings, and also manage a capital fundraising campaign.
Challenges
There were some issues with the implementation and configuration that prevented the database from working properly due to, in hindsight, a poor selection of a service provider. These problems were affecting their ability to communicate with supporters and send out hard copy mailings since there were over 1,300 wrong addresses which needed to be fixed. However, upon a later selection of Cividesk as their new service provider, they were able to transfer South High's instance of CiviCRM over to the Cividesk servers and clean up the database in a matter of hours. For the first time in nearly two years, the Foundation knew their mailing list of contacts was accurate and felt comfortable sending correspondence to supporters.
Solution
In the past, the Foundation staff managed the organization using an Access database. They later switched to CiviCRM for more extensive options to manage mailings, donations and events that would operate in an efficient manner. It was also appealing to be able to have a service provider to assist with CiviCRM functions, customizations, updates, etc. This would all save the staff time to work on other tasks and ultimately better their ability to fulfill their mission of providing financial assistance and support for student programs at South High School.
Functionality
Functionalities that were the main focus of this project included the management of mailings, contacts and events. The mailings were especially important as they now feel confident that their contacts are accurate and correspondence, both hard copy and email, will be much more effective.
Cividesk provides affordable CiviCRM services for nonprofit organizations including implementation, training, data import, hosting, maintenance and support.  We are headquartered in Denver but also have a presence in India in order to best support our customers in various time zones and to answer our customer's needs for software development and customizations.
Cividesk was founded in 2011 on the premises that CiviCRM users will need on-going support and best practices sharing to fully realize the potential of this incredibly rich software. Over the years Cividesk has grown to become one of the leading Software-as-a-Service providers for CiviCRM. We do have customers in more than 25 countries or states around the world, spanning all types of nonprofit organizations – charitable, humanitarian, advocacy, religious, political, governmental and trade-oriented.
We provide you with a fully configured CiviCRM, take care of all the technology behind the scenes, and are always available to answer any questions you might have. No surprises: hosting, maintenance, mentoring and unlimited customer support are bundled into a fixed monthly subscription so you can budget your expenses in advance.