In full swing with CiviCRM
The First Tee of Denver
The mission of The First Tee of Denver is to educate and inspire youth academically, socially and physically through the game of golf. The First Tee offers group lessons where students learn not only golf, but core values that are incorporated throughout the program, such as honesty and responsibility. TFT was previously using several different systems to complete various tasks so data was not in a centralized location. CiviCRM offers them solutions to successfully track students, parents, classes and programs (from three different First Tee locations) and all of their donors and fundraising efforts in one location.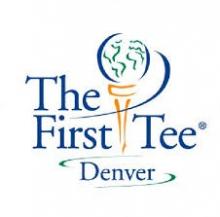 Background
TFT needed to centralize data and operations including registrations, donations, bulk emailing lists, etc. and have all the history in one place, especially from past events and contributions. They also needed a way to integrate registrations and contributions through their drupal websites that are managed by three separate Denver metro area TFT sites: Front Range, Denver and Colorado Rocky Mountains. CiviCRM manages all of these solutions and more!
Challenges
TFT needed a system that could record class registration for golf lessons, have the classes assigned to the kids and the payment assigned to the parents who register them. Figuring out a way to make this work was tricky. This is a complicated process and required custom development in CiviCRM and in Drupal. Once the customization and launch of the new portal was completed however, parents who visit the website have commented that it is a lot easier than previous registration systems they have used. It has worked well on the back-end as well for staff to keep track of the registrants and payment information.
The implementation took longer than they anticipated due to the custom development they required. The training was good, but it was a complicated time because they were in the middle of moving offices. All of the customized features weren't in place at the time of the training, so additional online training was needed.
Solution
TFT chose CiviCRM so that they could more successfully track students, parents, classes and programs (from three different First Tee locations) in addition to all of their donors and fundraising efforts. Their national organization chose to use SalesForce to manage their class registration, but TFT Denver decided CiviCRM was a better fit since it is open-source, customizable and integrates with Drupal.
Functionality
Mass emailing and donor management have been major functionalities for TFT. However, Event Management (this involves class registrations and payments) is the big one. Parents use the class registration portal to search for classes and register one or several children to several classes at the same time. They are required to login in first and once they are logged in, if they have already registered their children for previous classes, the registration form is automatically populated with their children's information.
Parents also have the ability to see the maximum capacity for a class and how many are currently registered thanks to a custom development. TFT uses CiviEvent for all of their class registrations since each class is created as an event. They also use it to manage registration for fundraisers, golf tournaments, luncheons, and other gatherings. Additionally, they use CiviDiscount to create discount codes to be used during the registration.
Cividesk provides affordable CiviCRM services for nonprofit organizations including implementation, training, data import, hosting, maintenance and support. We are headquartered in Denver, CO but also have a presence on the west coast in CA, and in India in order to optimize support for our customers in various time zones and to answer our customer's needs for software development and customizations.
Cividesk was founded in 2011 on the premise that CiviCRM users will need on-going support and best practices sharing to fully realize the potential of this incredibly rich software. Over the years, Cividesk has grown to become one of the leading Software-as-a-Service providers for CiviCRM. We have customers in more than 25 countries or states around the world, spanning all types of nonprofit organizations: charitable, humanitarian, advocacy, religious, political, governmental and trade-oriented.
Our service provides you with a fully configured CiviCRM. We take care of all the technology behind the scenes and are always available to answer any questions you might have. No surprises. Hosting, maintenance, mentoring and unlimited customer support are bundled into a fixed monthly subscription so you can budget your expenses in advance.