CiviCRM – A User Friendly Solution
Vietnamese Friendship Association
The Vietnamese Friendship Association (VFA) of Seattle is a non-profit organization that promotes equality in education, fosters civic engagement, and advocates for Vietnamese and other refugee and immigrant communities. The organization focuses on supporting students and families, engaging leaders and working with diverse communities to support systems changes. CiviCRM is the user friendly and intuitive solution they had been looking for to manage events, offer an easy online payment processor, be able to run reports and create targeted groups. VFA has seen tremendous growth in terms of donations and has built their donor database using CiviCRM. They have better engagement with their donors since they can accurately track contributions in CiviCRM, tailor communication based on a contact's donation history and effectively manage the promotion and follow-up of events.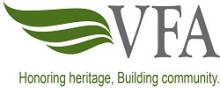 Organizational focus
Education
Relief
Social Service
Organization type
Association
Educational
Non Profit
Background
VFA needed an intuitive database solution to primarily manage events and fundraising. Using a WordPress website, they needed to integrate the database to their existing site and create a better online payment processing system.
Challenges
VFA's fundraising became more sophisticated from when they started with CiviCRM and their needs grew beyond the basics. When that happened, they realized that they needed to enlist some regular help and technical support to continue to get the best use out of CiviCRM.
Solution
Before implementing CiviCRM, VFA chose to use Salesforce as their CRM. The VFA staff found Salesforce to be "cumbersome" and it was not intuitive. They also used programs like Eventbrite and Brown Paper ticket to help with event management and these both kept a portion of the ticket price. After a year, they decided to make a switch to a different CRM that was easier to use and encompassed all of their needs. VFA had researched several choices before making their initial choice of Salesforce and CiviCRM had been one of those options. The staff found CiviCRM very simple to use "out of the box" and liked that it was open source.
Functionality
CiviEvent has saved the VFA a lot of money because in the past they used "a la carte" programs like Eventbrite and Brown Paper ticket to help with event management and these both kept a portion of the ticket price. VFA also benefits greatly from CiviReport to track who is donating, how much, and when.
Cividesk provides affordable CiviCRM services for nonprofit organizations including implementation, training, data import, hosting, maintenance and support.  We are headquartered in Denver but also have a presence in India in order to best support our customers in various time zones and to answer our customer's needs for software development and customizations.
Cividesk was founded in 2011 on the premises that CiviCRM users will need on-going support and best practices sharing to fully realize the potential of this incredibly rich software. Over the years Cividesk has grown to become one of the leading Software-as-a-Service providers for CiviCRM. We do have customers in more than 25 countries or states around the world, spanning all types of nonprofit organizations – charitable, humanitarian, advocacy, religious, political, governmental and trade-oriented.
We provide you with a fully configured CiviCRM, take care of all the technology behind the scenes, and are always available to answer any questions you might have. No surprises: hosting, maintenance, mentoring and unlimited customer support are bundled into a fixed monthly subscription so you can budget your expenses in advance.