Have you ever wished you could configure the actions you can perform after a search in CiviCRM?
It is now possible to do this with the Search Action Designer extension.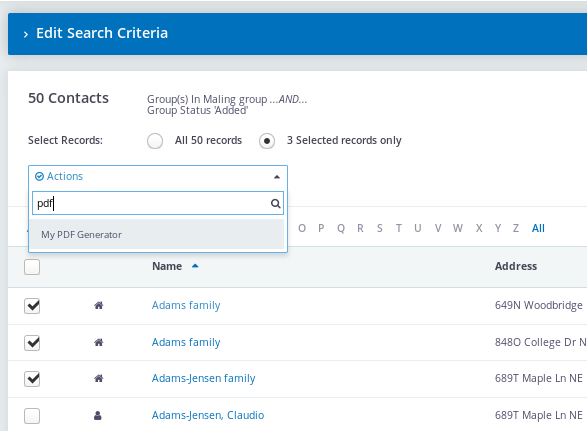 An example use case
Your organisation works with activities and one activity is send a renewal reminder by postal mail 6 weeks before the end of the membership. The activity is scheduled with CiviRules when a new membership is...
Read more